SD GeoServices' geolocation-based technology provides improved situational awareness at every stage of flight enabling better safety and security for passengers, and their data.  The newest enhancement, Route Alerts, provides automatic, real-time notifications to the flight deck about hazardous weather conditions so that dangers can be avoided.
SD Route Alerts is a premium enhancement to SD GeoServices. Powered by FlightDeck Freedom®, the technology provides pilots advanced warning so they can avoid turbulence, icing, thunderstorms, and other hazardous weather events using datalink messages and email alerts. Near real-time monitoring of the flight path and automated updates on conditions allow the crew to stay on top of changing hazards.
Route Alerts notifications are based on dynamically updated weather information in the flight path. The flight team is automatically notified when hazardous weather could impact flights well before the actual event occurs, improving diversion planning and responses to weather hazards. Route Alerts is compatible with existing avionics and no additional applications are required. The notifications can be delivered as uplink messages to the flight deck display or via email for receipt by aircraft occupants and others needing the information.
"SD is constantly enhancing our technologies to better support flight departments and flight crews with more advanced tools. SD GeoServices keeps the flight crew better informed of surrounding conditions, and the route alerting functionality enables them to strategically address weather hazards far in advance," said Nick Cook, Director of Flight Deck Services for SD.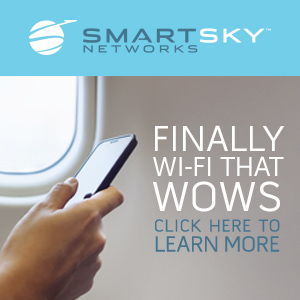 SD GeoServices, geolocation-based technology offered by SD, includes GeoFence, GeoNotifications and now Route Alerts. GeoFence creates a virtual boundary around a specified area. The geofenced region can be defined based on any geography, including service coverage areas or a customer-designated perimeter and can be static or dynamic.  The GeoFence border determines the area for which a geolocation-based alert is triggered. GeoNotifications deliver real time messages to the crew about their environmental situation, including information about weather, service coverage areas, or sensitive airspace.
Flight Departments interested in more information about SD GeoServices and Route Alerts can visit www.satcomdirect.com/products-and-services/geoservices/ or call +1.321.777.3000 (U.S.) or +44.1252.554.460 (international).
About Satcom Direct:
Satcom Direct (SD) provides global connectivity solutions for business and general aviation, military, government, and heads of state aircraft, as well as operations in areas with connectivity limitations such as remote locations, large scale events, and disaster recovery. SD is a technology innovator. Since 1997, its teams have worked to advance the technology of connectivity, making SD the first in the marketplace to deliver numerous advancements and capabilities. The company is a premier Inmarsat Distribution Partner (including Jet ConneX), Iridium Service Partner, ViaSat Yonder's preferred reseller, and the Exclusive Service Provider for SmartSky Networks.