DUBLIN – Despite some progress from the DOT, Norwegian Air International – the Ireland-based arm of the low-cost carrier – continues to face challenges to its request to operate in the transatlantic market using an Irish operating license. That topic was one of several discussed during an Irish aviation panel in advance of the IATA Annual General Meeting this week in Dublin.
First to speak on the issue was Eamonn Brennan, CEO of the Irish Aviation Authority (IAA). Brennan was direct, describing efforts to block the licensing as "baffling", and expressing concern that labor interests in the US are driving foreign policy and causing the country to deviate in its compliance with the Open Skies treaty.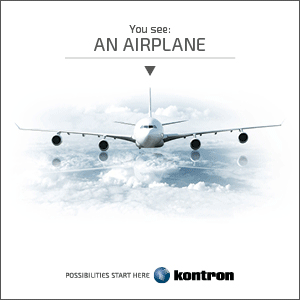 Brennan sees Norwegian as the 'Ryanair of the North Atlantic' and specifically called on US airlines to admit they are misleading the industry and acting based on false information about NAI's safety. "There is no flag of convenience here. There are a lot of mistruths being told. And I think some of the American airlines have got to stand up and be honest about it and say they know it is not true," he said.
While it is of little surprise that the IAA is supportive of the application – more aircraft using Irish airspace is good for business – Aer Lingus CEO Stephan Kavanagh took a similar question about NAI, and gave an answer that may have surprised the heads of his US-based competitors.
Having earlier suggested that competition from Ryanair forced Aer Lingus to revamp and drive towards success, Kavanagh suggested that Norwegian's Ireland-based operation is both a problem for him but also a good problem to have, as it will improve the competitive landscape. Said Kavanagh:
We are the lowest cost producer across the Atlantic. We have to design a business that is robust and can compete with Norwegian.We exploited the opportunity that was made available from EU-US Open Skies. We were the first carrier to operate between third countries when we launched service Washington-Madrid service…It is a problem for me but I am confident that as a business we will respond and that ultimately that the market will be a better place as a result of more competition.
NAI was not represented directly on the panel, raising some eyebrows as to whether the deck was stacked against the operator. But the response from both Aer Lingus and IAA showed tremendous support of NAI's application.
Then again, increased competition does have its advantages for Aer Lingus, especially as it seeks approval to join the oneworld joint venture operation with fellow IAG members British Airways and Iberia, as well as American Airlines and Finnair. With nearly 80% of ASMs currently covered by one of the major JVs, obtaining regulatory approval to further consolidate that market may prove a tough sell.
Top image: David Peacock, via Norwegian, under Creative Commons license