Iridium has set a target date of 12 September 2016 for the launch of its first 10 NEXT satellites on a SpaceX Falcon 9 rocket from Vandenberg Air Force Base in California. This latest delay is being described as a scheduling issue with the Vandenberg facility and is neither a manufacturing nor a SpaceX-related delay.
Iridium CEO Matt Desch described the delay as "disappointing" during a press conference at the Orbital ATK assembly facility in Arizona on Tuesday morning, but also reiterated that once the launches begin, the pacing is expected to stabilize, with approximately 60-day spacing between launches. This will result in the completion of all seven launches necessary to refresh the constellation by the end of 2017, within the company's target window.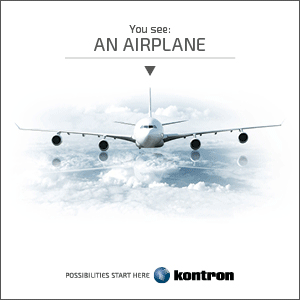 "There aren't that many SpaceX launches out at Vandenberg so you'd think we can get whatever date we wanted," said Desch. "They have been doing some work and haven't been launching for several months. They are opening that back up in August and there is a big backlog of commercial and government customers."
SpaceX theoretically had one additional Vandenberg launch prior to the NEXT cluster – the Formosat 5 and additional cube satellites – but Desch indicated that Iridium has priority with SpaceX and the NEXT launch will bump that mission down the schedule.
The Iridium payloads are some of the heaviest SpaceX will handle and each will use a new SpaceX launch vehicle, not one previously recovered. Desch did not, however, rule out a recycled launch vehicle for future projects, saying, "Even though we are only going to low earth orbit that's a lot of weight to get into space. There are still questions about whether they will be able to land that rocket, whether there is enough fuel to do that. …SpaceX has a number of cores they are marketing. If they are the right price, I would consider using those in the future."
Desch also spoke to the improvements of the NEXT generation platform, describing the satellites as significantly "more mature" in the development cycle at the time of launch than the prior constellation. This cycle of satellites are further along in the software development cycle as they are packaged for launch. While the prior generation experienced multiple significant software upgrades during its life, including upgrading to support data services and other critical communications channels, the NEXT constellation is much more robust at this stage in its cycle. The maturity is also reflected in the the ability for the platform to carry additional payloads, including the Aireon ADS-B flight tracking hardware.
The manufacturing process is also significantly different for this generation of satellites. Orbital ATK is producing the satellites now at a pace of approximately one per week, with a 40-50 day assembly timeline. This "high rate" construction process was been in place since ship 6 began assembly. The first five saw a slower timeline to prove the process before switching to the speedier approach. The facility allows for final assembly of approximately 10 satellites at a time; number 16 just began assembly, putting Orbital in a strong position to support the new timeline and to stay ahead of the launch timing curve.