In a new twist on the long-haul, low-cost carrier model, UK-based startup People Over Profit (POP) is proposing a thrice-weekly service from Stansted near London to two secondary Indian cities, Ahmedabad and Amritsar, using a mix of venture funds and crowdfunding.
The two cities, Ahmedabad in the western state of Gujarat and Amritsar in the northern state of Punjab, with no direct connection to London, together have a diaspora of 1.3 million in the UK. POP is eager to tap into the visiting friends and relatives market.
A television campaign on a Gujarati channel in India and a Sikh channel in Birmingham with some 5,000,000 viewers and 1,000,000 Facebook followers is a key part of the crowdfunding aim.
The deal: POP needs 10,000 people to buy a £500 'Gold Pass', which give benefits including one return ticket to India, free meals, priority boarding, and an extra 23kg baggage, which is "gold dust for Indians", POP chairman Navdip Singh Judge tells Runway Girl Network. The airline requires £8.9 million to launch its first-year operation, of which they are well on the way to finalising the £5million from investors.
POP is looking to wet lease an all-economy 378-seat Airbus A330-300 in a 3-3-3 configuration. "It is a super wet-lease deal. It is a charter where they take care of everything with consultation with us," explains Judge. "The crew will be a mix of English and Indian, and we get a chance to pick them. We are also planning on having an ayah (cleaning staff) on board to make sure everything is clean." Judge says the owner of the wet-leased aircraft, is "in partnership with us. He believes the routes are viable."
Refusing to name the carrier with which it plans the lease operations, Judge says: "They have two widebodies and we are taking one. We (also) have a verbal agreement with a large budget carrier operating from Stansted that would like to code-share with us in six months to connect Indian passengers to European destinations on its low cost model." POP plans to apply for its own Air Operator Certificate (AOC) in two years.
A total 300 of the 378 seats have 31 inches of pitch and 78 are extra legroom 'Premium Gold' economy seats with 34 inches of pitch. Following in the footsteps of budget operators AirAsia and Ryanair, POP is hedging its bets on ancillary revenues.
With medium-term plans to start services to Toronto and Newark (also home to Indian diaspora communities), Judge says he will not undercut fares that presently exist to the metros of Mumbai and Delhi. Instead, he says, "We are cutting five hours of journey time because of our non-stop flights."
Wi-Fi connectivity will be provided for a fee, Judge promises, and a streaming wireless entertainment server on board is also under consideration. The content: "Indian movies, news channels, kiddie stuff – everything that is child-friendly will be on personal handheld devices." The airline is also looking at renting out tablets.
In terms of inflight meals, Indians are known to be fastidious about their food, with every state having its own style of cooking and ingredients. Judge says POP will accommodate two different regional tastes to ensure additional ancillary revenue. "We are very ambitious about a generous portion. We want genuine Gujarati food (generally vegetarian using mild spices) and for the Punjabis, a plate with a good amount of meat in it."
POP is in the process of finalizing its caterer, which will be bespoke. "None of the legacy caterers can achieve what we want to achieve – and that is authenticity," claims the POP chairman.
Stansted, the low-cost carrier focussed airport 65 miles (105 km) from Central London, was a natural choice for POP's base. Beside the availability of slots, the two ethnic Indian communities can directly transfer to Birmingham where a sizable portion resides, explains Judge, noting that Heathrow is "too expensive to fly to and Gatwick is too South".
Taking its corporate social responsibility seriously, starting day one, POP has committed £150,000 per quarter to three charities: UK children's charity Dreams Come True; an education and veterans charity Railway Children – India, for children who run away from home; and 'Pratham', the largest education charity in India. Once revenues increase, 50% of profits will go to the charities, a powerful marketing and social tool, the airline assesses.
Operational challenges of other small-fleet budget carriers including Eurowings, Norwegian, Scoot cannot be ignored as POP will need to reassure passengers and set their expectations, especially in the context of the EC261/2004 compensation requirements.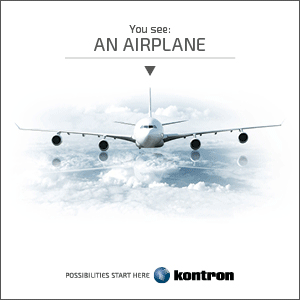 "This is exactly why we haven't gone with an AOC to start with. We are outsourcing aircraft and technology. We are bolting on Waitrose-premium (type) service. That is the robust part of the company," says Judge, referring to employee-owned high-end UK grocery store, Waitrose, which markets itself as treading lightly on the environment, supporting responsible sourcing, and treating people fairly. Judge adds: "We are not going to shirk around EC261. If we have problems then we will pay up."
Presently, no other airline currently offers nonstop services to Amritsar and Ahmedabad, and POP says it will offer fares that match those of competitors, while saving them up to five hours or more of transit time. Time will tell how POP stands up to competition.
Gulf carriers including Emirates, Etihad, Qatar and flydubai have set the trend by carrying Indian traffic from smaller cities using their country hubs to Europe and beyond for years. Air Arabia, for instance, flies direct to 13 cities in India that has 20 international airports. In addition, the A330-300 with a high-density configuration is known to have low yields. Judge says this can be overcome through ancillary revenues.