With modified versions of Inmarsat's SwiftBroadband-based cockpit communications solution, SB-Safety (SB-S) already being successfully trialled by Hawaiian Airlines and FedEx, the solution could soon receive an important recommendation from the FAA's Performance-based Operations Aviation Rulemaking Committee (PARC), which would allow other countries and operators to adopt it.
But Airbus is already convinced that the latest iteration of SB-Safety – which will boast new digital applications including continual positional awareness for flight tracking, 'Black Box in the Cloud' flight data streaming functionality and connected 'electronic flight bag' applications for pilots – is right for the A320 and A330, having confirmed it will offer the platform with equipment from Cobham's AVIATOR S Series as line-fit on both families of aircraft. It's believed that SB-S will be available across Airbus' full portfolio, including the A350 in time.
This morning RGN interviewed Inmarsat Aviation's VP, safety and operational services, Captain Mary McMillan about what the announcement means for the industry. Our full Q&A is below.
Under Cobham's contract with Airbus, the lightweight AVIATOR 200S and 700S hardware to support SB-Safety on the A320 and A330 families, respectively, will be fitted onto the aircraft from 2018. Is SB-Safety ready for primetime today?
MM: There are several countries around the world where SB-S has unlimited approval to operate and one of the reasons they allowed it to be evaluated in that manner is SwiftBroadband has been around for quite some time, the platform is steady, they know about its Internet and ground capabilities, and it has been operating without restriction for safety services. So the next steps are, at the next FAA PARC meeting in Washington DC, we're hoping that the recommendation from that committee is that SB-S performs well, and there is no real certification or approval processes but a recommendation that will allow other countries and operators to adopt it wholesale. And this is an industry government organization … formulated for the reason to look at the new technologies that we [as an industry are] transitioning into. We [at Inmarsat] are offering SB-S to airlines today; obviously the Airbus announcement indicates that Airbus is going to be offering it linefit in two of their fleets, leading to full-fleet installation in the not too distant future. There are a couple of different versions available and what is operating today on Hawaiian and FedEx is Cobham terminals modified to deliver safety services. So the newer, more modern digital security-enabled versions of those is what will be on the Airbus fleet and also available for retrofit.
What does SB-S offer in terms of baseline functionality?
MM: The ability to deliver ADS-B and CPDLC messaging, ACARS over IP – that creates the safety function. You'll have an always on, always secure IP channel dedicated to cockpit services, so rather than using a cabin broadband channel and adapting it for use in cockpit, this is prioritizing and able to tap into the protected spectrum, using a secure IP channel, so the major difference is that it has the segregation that builds in cyber security protection but also has preemption and priority capability to ensure that any safety-related message is utilizing that channel. In terms of growing the services that are going to require this safe IP pipe that are dedicated purely to cockpit services, we believe it will continue to explode. There are things that we could only dream about just a few years ago that weren't possible but now they are and I think we're right at the very beginning of a step change that will see vast improvements and an increased tool set for better efficiency and a greater margin of safety.
With this solution in place, it opens up provisioning of digital aviation safety applications, including continual positional awareness for flight tracking and the 'Black Box in the Cloud'. Is there pressure in the market to adopt the latter in the wake of some notable recent tragedies, like MH370?
I think it's too early to say that we've seen pressure in the market. One of the reasons we have [traditional] black boxes is that they are mandatory; we have them for very good reasons. With the information we pull down off the black boxes, those are used routinely every day to make an operation better and then in the event of a catastrophic situation, we use them [to help understand what happened]. The original black boxes could do magnetic tape and 27 parameters; digital ones can record thousands of parameters, but the reason we had them was that was the extent of the technology. Now rather than having a physical thing on the airplane that you have to find in the event that an airplane is lost, you have that ability to pull that information down.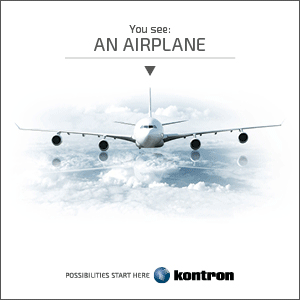 We need to really differentiate between flight tracking and the ability to stream data; tracking tells us where the aircraft is, but doesn't tell us anything about what's happening to it. It's streaming flight data that tells us what's happening, understanding if a distress situation is developing, understanding the factors creating that situation; that's important information … I don't know that we will ever live stream all of the data [from an aircraft], because there are some aircraft that generate gigantic amounts of data; the Boeing 787 does 500 gigabytes of data. Certainly there are parameters – and my understanding from NTSB is there are 70-100 [of these] – that in the event of a distress situation we'd like to stream as a triggered event, but also be able to download that information that has already been collected that leads up to that event. It gives you a "before and after", which is critical key information. In terms of triggering [a transmission in the event of an emergency], this is obviously something that ICAO is grappling with at the moment, but I see there will be multiple options, the ability to trigger from the ground and in the air. As we continue to work on this and explore possibilities, I think we'll be able to come up with a set of options that are performance based and based on the level of criticality of the situation. I look at my own flight manuals and my aircraft information manuals and they are divided into normal and abnormal procedures, so I think it will be relatively straightforward for the aviation safety community to come to agreement about whether the situation … would warrant continuous flight tracking and ultimately trigger the stream of data.
How quickly can such data be available?
So basically that information would be available microseconds after the time it takes to transmit to a ground station, 3-5 seconds with SB Safety, the performance is astounding … So the tech is there, is available, but one of the big issues around this will be, how we actually handle the data so it's obviously confidential data with a lot of sensitivity around it for a number of different stakeholders so who has the right to access the data, where does it go to, what can it be used for? Those are a couple of questions already on the minds of different regulators so that's actively being worked at the moment as well … It will be available to appropriate authorities to inject that into programs to pick that raw data and turn it into information. The hope is that there is obviously infrastructure [in place]; you need to interpret that data and create useful information out of that, and the hope is that we'd be able to understand in near real-time what's developing, and thereby provide additional resources to that aircraft. Some airlines are already streaming a very limited data set over ACARS but now we're giving them a gigantic pipe … They can augment in a significant way the info they're pulling down from the aircraft. There are airlines that have developed their own set of parameters that if something falls within that parameter, they want aircraft to start delivering information. That's one of the reasons we got ACARS messages from Air France 447, and that's what we received from Egyptair 804, but it was limited data sets running over the old traditional pipe.
Where do you stand with securing a similar agreement with Boeing?
Cobham has announced they have a TSA with Boeing for the 737NG [plus MAX] and the 777 including the 777X …. So we're achieving similar success on the Boeing side as well as with Airbus.
What are the retrofit considerations for operators that carrying Inmarsat Classic services, for instance?
There are a lot of factors involved in that; first the aircraft that have older Classic [safety services] equipment is like having a big rotary dial telephone on the airplane. It's functional and can make the call and send the data, but it's heavy … So we're going to develop a series of incentives to incentivize airlines to consider a retrofit option to SB-S to maintain and carry on safety applications, and now to future proof them to start identifying those applications that will work for their operators to increase efficiency.
[Editor's note: SB-S operates over Inmarsat's L-band-based SwiftBroadband service, which is available globally except for the poles.]