Switzerland's Pilatus already had a reputation for building rugged, reliable transport aircraft when it released the PC-12 single turboprop to market in the 1990s. A best seller with utility and special mission operators, the PC-12 has made significant progress in the business and private aviation markets, with more than 1,300 airframes sold over more than two decades in production.
Late last year, Pilatus announced the release of the PC-12 NG 'Model 2016', promising improved acceleration and climb, as well as increased passenger comfort through a new five-bladed Hartzell composite propeller. But what's the value proposition?
Immediately obvious on the ramp, the propeller combines with aerodynamic improvements to the aircraft's flap actuators and antennas, for a 5kt increase in maximum cruise speed to 285kt. The PC-12 NG features Honeywell Primus Apex avionics, a 1,845nm maximum range, seating for nine passengers, and unusually for an aircraft pitched to business and corporate operators, rough field capability and a cargo door. Its price point puts it in competition with light business jets.
Over shorter ranges where the slower turboprop cruise makes little difference, the economics in favour of the PC-12 NG are undeniable, according to Edwin Brenninkmeyer, CEO at Oriens Aviation, the UK's authorised Pilatus centre. "The aircraft is recognised as providing very low operating costs compared to a small jet. It also offers 30% lower direct operating costs than a similarly priced jet, but with more than twice the load capacity, halving the per-seat cost, with full fuel and 1.4 times the range," he notes.
"Some corporate operators fly from the UK to meet clients in European locations. The PC-12 is more suitable for corporations than a similarly priced jet by virtue of its substantially greater loading capacity. The relatively small payload of the light jet tends to make for more restricted business operations."
"We also see private owners travelling from the Channel Islands to pick up children from boarding school on the mainland, for example. Taking full advantage of the aircraft's versatility, some also fly to ski resorts loaded with passengers and equipment, sometimes on a pallet through the cargo door," adds Brenninkmeyer.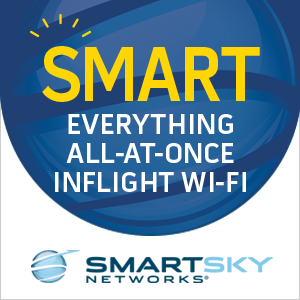 Cabin communications and IFE on smaller aircraft have traditionally been limited by space and weight considerations. But recent developments in antenna technology mean that the PC-12 NG offers optional satcom connection, via Honeywell's BendixKing AeroWave 100 antenna.
The AeroWave 100 system weighs only 15lb and allows passengers to send and receive email, browse the web and access cloud services throughout the world. It also enables pilots to access graphical weather on their portable devices en-route.
Otherwise, a wireless eConnect entertainment system, moving map display, Iridium antenna and port, three USB ports, up to five 110v AC power outlets and noise-cancelling passenger headphones at each executive seat are standard PC-12 NG offerings.
All things considered, the PC-12 NG makes sense to many operators, but doesn't the propeller on the front leave it looking fundamentally old-fashioned? Edwin Brenninkmeyer makes a case to the contrary.
"See what else you can buy within the price range of a new PC-12… If I said that 53% of new PC-12 NG buyers are previous PC-12 owners, it probably answers the question. Our customers are sitting comfortably, usually at around 25,000ft, and enjoying the versatility on offer."