Gogo scored a second major deal this week for its 2Ku inflight connectivity solution, inking a contract to install the kit on nearly 140 planes in the IAG family. This includes 118 long-haul aircraft for British Airways, four operated by Aer Lingus and up to 18 on Iberia. The installs are expected to begin in early 2017 and completed by 2019.
IAG is keen to fit its fleet with connectivity, believing that "the technology platforms are well established now and can facilitate our requirement which is for global coverage," according to CEO WIllie Walsh in a statement last October. That statement was specifically tied to the announcement regarding short-haul connectivity with an eye towards fitting the long-haul fleet. We now know which provider has the long-haul contract. Some rumors swirling yesterday suggested that the deal might also swing the BA short-haul fleet away from the Inmarsat ATG/S-Band hybrid offering. This didn't transpire, or at least has not been confirmed, as no change was indicated on that front.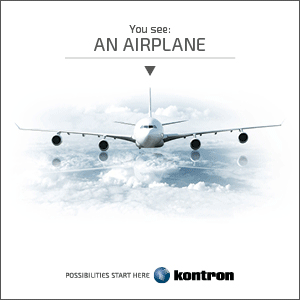 In its release, IAG specifically mentions the A380 and 787 fleets as being earmarked for 2Ku equipage. With the number of aircraft indicated for the British Airways fleet, it is reasonable to assume that the 777s and 747s – at least those expected to remain in the fleet long-term – will also see the system installed. On the Iberia side of the business, details are slightly less clear. Recent A330 deliveries arrived with Panasonic's eXConnect solution on board and the A340-300 fleet is set to be phased out in coming years. The A340-600s will remain in operation longer, suggesting that at least a subset will be potential installs for the 2Ku solution. [This has since been confirmed by IAG as noted in the embedded image/tweet below. -ed]
IAG had previously trialled the Panasonic Avionics Ku-band satellite solution on a single British Airways 747. It also has the Panasonic solution installed on the Aer Lingus A330 fleet and on the new Iberia A330s as referenced above. Vueling committed to regional Ka-band connectivity but is awaiting certification from Spanish authorities to commence operations. And British Airways operates A318s between New York's JFK and London City airport with OnAir's L-Band offering.
As the 2Ku and Inmarsat hybrid systems are installed, the potential exists for IAG to be managing five different vendors providing Internet service on its fleets. This arrangement has the potential to be a strain for passengers from the perspective of a unified connectivity experience, with different solutions providing different performance and likely different pricing across the fleets. United Airlines faces similar challenges with its connectivity efforts and has not yet fully solved them.
Even with those challenges, however, this should be seen as a win for IAG's long-haul passengers and for Gogo. More planes and people will be connected and Gogo increases the diversity of its customer base.