Lumexis introduced its newest embedded IFE solution – FTTS 4 – at the Aircraft Interiors Expo in Hamburg last week. The upgrade brings aspects of its iPAX entry-level product to the flagship line, significantly improving performance and creating a product that more closely resembles the tablet experience travelers are familiar with.
In a product demonstration for Runway girl Network, VP Jon Norris explained the value proposition of the new offering and talked through some of the enhancements, including the FlightPath3D software that will dramatically enhance the moving map experience.
With upgraded processors and an Android-based operating system built on the iPAX framework the fiber optics-based FTTS 4 kit brings "almost instantaneous movie play" to the device plus the ability to "add subtitles instantly and change language instantly", says Norris. "We have significantly more language options that we can put in." That benefit extends to closed captioning, too, an area of the market where the industry has lagged for several years now.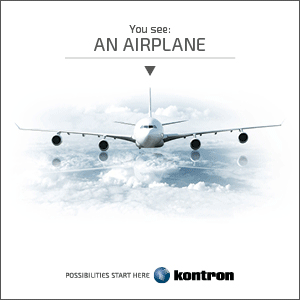 Norris was keen to show off the expanded selection of apps available within the system, calling attention to integration with FlightPath 3D and the potential for ancillary revenue opportunities on that front. "You can have POIs [points of interest] and this really opens the doors in terms of the potential of having ancillary revenue driven through sponsored POIs. Top 10 hotels, top 10 restaurants, etc. we can scroll through what we are going to do."
This aspect of the system is important when it comes to justifying the expense of installing the kit on board. High-end embedded IFE solutions are not cheap but Norris believes that they are long for the world, particularly as airlines and integrators develop better ways to monetize the platforms through advertising and ancillary sales.
David Dyrnaes, who handles business development for FlightPath3D, says the company's moving map technology "is all driven by real issues, customer requests and organically what they need it to be. Our objective was to solve common problems and provide a medium that moves beyond [being simply] a fragmented way to reach audiences. The map is a great way to start leveraging that potential and it requires solving last mile integration issues in prep for leveraging connected aircraft. For us, it's about delivering what airlines understand they need now but build into it a platform that can expand where they are moving forward. The server is the same server for everyone, every time."
Graduating to a true e-commerce platform – a moving map on steroids, if you will – is a natural next step. But one must build the foundation first. "It's easy to make something that the customer thinks it needs, but it's the plumbing, the [Content Management] tools, managing the full lifecycle [that's important]. We didn't just conceive of this overnight; it is organically driven and aimed at bringing real value fundamentally as well as to bring value that won't be fully realized for some years."
The FTTS 4 system, meanwhile, supports live television via IP TV streaming, depending on a connectivity solution being installed. The Android-based kit also offers the ability to integrate a much broader collection of third party games – options more current than Solitaire or Tetris seen on older platforms.
Norris is also bullish on the future of the platform as a whole. He believes the system architecture, combined with the company's tight relationship with its suppliers, allows it to be nimble in improving the system through technology cycles, "We can update screens but keep the rest of the system in the aircraft. So it gives a fairly easy upgrade path for airlines. As screen technology changes and we eventually get to HD or 4k or 8k an airline can change the screen but not have to change the rest of the system."