AVANT is Thales InFlyt Experience's state-of-the-art Android-based IFE solution. It includes a highly customisable passenger experience with a robust selection of features and applications. The fleet will be equipped with the latest AVANT full high definition monitors, the most lightweight ever deployed, featuring high power USB charging for personal electronic devices.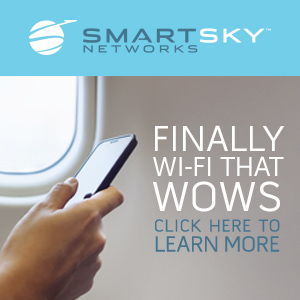 Hainan Airlines is a valued long-term Thales customer and a fast growing airline in the Asia-Pacific region. The airline already operates Thales IFE systems on both Boeing and Airbus aircraft. Thales is committed to providing a cherished experience for its passengers on their newest fleet additions. As part of this commitment, Thales is investing resources in China to further enhance software and media capabilities that will serve to enrich passenger experience and satisfy local market demands.
Today, AVANT has been selected by 19 airlines and globally more than 230 aircraft are flying with the AVANT system. The system is available to all new generation Boeing and Airbus platforms.
Note to editors
Thales AVANT inflight entertainment solutions are available to all advanced, single and twin aisle Airbus and Boeing aircraft and have already been selected by many worldwide airlines. 300,000,000 passengers a year across 75 partner airlines use Thales InFlyt Experience systems, making Thales a world leader in providing connected IFE solutions.
Thales' inflight entertainment and connectivity portfolio combines innovative technologies, a global support network, with a complete ecosystem that provides airlines valuable services to improve operational efficiencies and increase passenger engagement.