Kontron, a leading supplier of avionics systems for the Inflight Entertainment and Connectivity (IFE&C) market, announced today that Inmarsat will deploy Kontron equipment as part of the airborne segment for the new European Aviation Network (EAN).
Inmarsat's EAN is the much anticipated connectivity solution designed specifically to meet the needs of airlines and their passengers across the busy traffic routes of Europe. EAN is delivered through S-band satellite connectivity, combined with a 4G Air-to-Ground (ATG) terrestrial network. This hybrid solution will provide the optimal broadband service to airline passengers and cabin crew over Europe and adjoining airspace. The ATG is being delivered through a unique  partnership between Inmarsat and Deutsche Telekom – bringing together two leading experts in global connectivity to deliver high-speed broadband services  to the aviation community.
Kontron will provide the hardware products necessary to implement the cabin Wi-Fi network onboard the aircraft, and will host Inmarsat's unique application software for optimized Internet connectivity and network management. Additional entertainment and operational features are planned as the system is rolled out. The Kontron products to be installed include the company's ACE Flight 4608 airborne server.  Kontron will demonstrate its avionics products at the Aircraft Interiors Expo 2016 held in Hamburg, Germany April 5 – 7, 2016 in the Kontron Booth#D40, Hall B2. In addition, Inmarsat and Kontron plan to collaborate on future development of next-generation technologies for the In-flight Entertainment & Connectivity (IFE&C) market.
"Inmarsat selected Kontron for the EAN programme based on a proven track record in the IFE&C market, and its ability to meet Inmarsat's needs in terms of advanced server processing power," said Peter Ansbro, VP Aviation Service Delivery & Assurance. The fact that Kontron is a well-known European-based corporation with significant regional footprint and existing relationships is an added benefit."
"The agreement with Inmarsat is an important milestone in our strategic growth plan for the global aviation market," said Jim Vandesteeg, Head of Avionics Business Line at Kontron. "The Inmarsat EAN is expected to be a game changer for European airlines, and we are pleased to be part of this exciting program. The Kontron ACE Flight 4608 will be the first 8-core airborne server to be deployed, and Inmarsat will be the initial customer due to their significant processing requirements."
Kontron is the global leader in supply of airborne servers, wireless access points and communication units to the rapidly growing In-flight Entertainment & Connectivity (IFE&C) market. There are currently more than 3,500 commercial aircraft and business jets operating worldwide with Kontron equipment on board.
Inmarsat is a technology and industry leader in global mobile satellite communication services.  In addition to the EAN in Europe, Inmarsat is deploying its new Global Xpress (GX) constellation, a Ka-band global satellite solution, which will bring seamless, reliable broadband connectivity to commercial airlines across the world.
For more detailed information on Kontron's full line of scalable open-architecture avionics platforms, please visit:
http://www.kontron.com/industries/avionics
About Inmarsat
Inmarsat plc is the leading provider of global mobile satellite communications services. Since 1979, Inmarsat has been providing reliable voice and high-speed data communications to governments, enterprises and other organizations, with a range of services that can be used on land, at sea or in the air. Inmarsat employs around 1,600 staff in more than 60 locations around the world, with a presence in the major ports and centres of commerce on every continent. Inmarsat is listed on the London Stock Exchange (LSE:ISAT.L). For more information, please visit www.inmarsat.com.
The Inmarsat press release newsfeed and corporate updates are on @InmarsatGlobal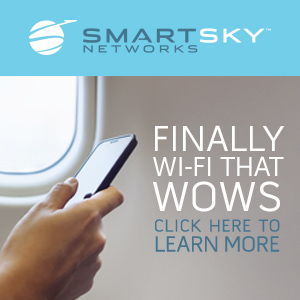 About Kontron
Kontron, a global leader in embedded computing technology and trusted advisor in IoT, provides a complete and integrated portfolio of hardware, software and services. Kontron creates many of the standards that drive the world's embedded computing platforms, bringing to life numerous technologies and applications. The result is an accelerated time-to-market, reduced total-cost-of-ownership, product longevity and the best possible overall application with leading-edge, highest reliability embedded technology.
Kontron is a listed company. Its shares are traded in the Prime Standard segment of the Frankfurt Stock Exchange and on other exchanges under the symbol "KBC".
For more information, please visit: www.kontron.com
All rights reserved. Kontron is a trademark or registered trademark of Kontron AG.  Intel® and Intel® Core™ are trademarks or registered trademarks of Intel® Corporation in the US and other countries. All other brand or product names are trademarks or registered trademarks or copyrights by their respective owners and are recognized. All data is for information purposes only and not guaranteed for legal purposes. Subject to change without notice. Information in this press release has been carefully checked and is believed to be accurate; however, no responsibility is assumed for inaccuracies.