Aviation software company Arconics announces that it will display its nextgen digital document control software, AeroDocs, at the World Aviation Safety Summit, to be held in Dubai, UAE, on April 25-26, 2016.
AeroDocs is reliable, trusted airline document control software. AeroDocs software is currently being deployed by Qatar Airways, to help ensure continuing compliance across the airline's mixed fleet. Our software can be quickly deployed to solve immediate problems, and can scale up as needs grow. Digital document control and regulatory compliance come easy with AeroDocs Document Management System.
Nancy Derby, IOSA-certified Document Control and Compliance Team Leader at Arconics, said: "An effective management system should be underpinned by the principals of compliance, quality and safety assurance. Document management plays a significant role as part of this system, aimed at achieving the highest global aviation compliance standards. Regulators provide an oversight to ensure that compliance is maintained by service providers. This is achieved with planned and unplanned audits and inspections.
"The AeroDocs software approach makes it easier to keep track of document revisions, ownership, approvals, change requests and acknowledgements (of who has read the documents). One of the key elements of controlled documents is accessibility: for staff to have access to the relevant document, the latest version and, most importantly, access to the correct information where needed. Which brings us to the challenge that most operators face: preventing the use of incorrect documentation/revisions and for documents to be securely managed in order to avoid uncontrolled modifications, drafts or copies.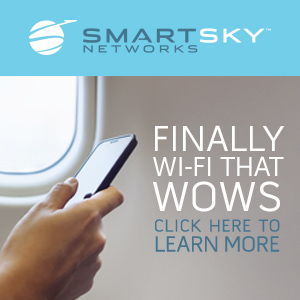 "In order to achieve compliance standards set by aviation regulators, for starters an operator must provide the infrastructure to make the correct information available where needed to facilitate collective ownership of the management systems within the organisation. AeroDocs delivers that infrastructure."
Niall O'Sullivan, CEO at Arconics, added: "Our vision of the connected aircraft software ecosystem unites all the participants in the journey, from airline management to regulators, from Ops Control to the flightcrew, from cabin crew to the passengers. We need to ensure that the right data is always available to the right people at the right time.
"AeroDocs Airline Document Management System gives operators complete control over their digital documents. Control is a critical factor in a successful safety policy, and maintaining up-to-date records. This contributes greatly to successful safety audit outcomes."
AeroDocs document control software is loaded with features and benefits, to meet the needs of every airline type:
The creation of complex XML documents is simplified in an intuitive web editor that enables policy makers and subject matter experts to easily edit, review and approve  documents.
Collaboration among teams helps to boost productivity.
Automated creation of indexes, tables and front-matter speed up complex document creation and prevents errors in the revision cycle.
Standardisation can be enforced across all documents with policy controls
Document readers get the best user experience with enhanced search and annotation capability.
Tracked digital distribution enables the transition to paperless cockpit and operations.
Effectivity management allows the easy creation and maintenance of aircraft-specific manuals.
Pilots get fast document access, with lightning-fast scope search, across the digital library.
Pilot experience is central to the AeroDocs Viewer – annotations and highlights are stored.
Up to 40kg less weight per flight (Vs paper EFB), delivering significant fuel savings across the airline.
Greater fuel economies bring environmental benefits.
Regulatory compliance and audits are made easier, with records of all controlled document distribution.
Can be delivered as a fully hosted solution or installed on premise.
AeroDocs is on display at World Aviation Safety Summit, Dubai, UAE, 25-26 April 2016. Visit our stand to find out more about the multiple benefits that AeroDocs can deliver across the airline.