OneWeb faces any number of challenges to deliver on its promise of a global Ku low earth orbit (LEO) satellite constellation providing connectivity to anyone, anywhere, including in-flight. Among them, changing the timeline for production of satellites by orders of magnitude. The company took a significant step in that direction today with the announcement of its new manufacturing facility in Exploration Park, Florida, just outside the Kennedy Space Center.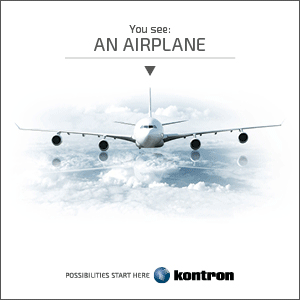 The factory is a partnership between OneWeb and Airbus Defence and Space and is expected to open in 2017 with the first production units rolling out in late 2017 or early 2018.
Speaking at the press conference announcing the site selection, Brian Holz, CEO of OneWeb Satellites, noted that the company intends to truly change the way satellites are constructed, as well as the associated timeframe. It helps that the LEO satellites will be smaller than the typical geostationary version most commonly used today but Holz spoke of a production rate of 15 per week – producing a single satellite during a typical 8-hour shift – down from the 4-5 months that is typically required today.
Achieving this speed will require significant automation of the assembly process, though the company still expects to have 250 engineers working at the site, managing and operating the robots.
OneWeb will need to have satellites operational in orbit by 2018 to avoid losing the spectrum allocated through ITU filings. If the factory is producing hardware on time this should not be too much of an issue. If it hits delays – or if there are issues with the launch vehicles – the ITU allocations could become jeopardized. And, while the 15/week rate will help the company realize its in-house needs to get the 650-ish units actively flying in the OneWeb constellation (plus more for spares, replacements, etc.), the company is looking beyond that initial build. Holz suggested that NASA and various government could make use of the facility to produce components and satellites for other projects.In the release the company describes plans for the first 900 satellites and the flexibility of use:
The satellites will be used primarily by OneWeb for its global internet services, but the new low cost ultrahigh-performance satellites will be available for other commercial satellite operators and government customers.  The satellites are well suited for many mission types and can be delivered on short schedules at significant costs savings compared to those available today.
Choosing to build in Florida, adjacent to the Kennedy Space Center, furthers the importance of the region for space-related efforts, an evolution which was strongly questioned a decade ago as the Shuttle program was winding down and uncertainly swirled around the future of space investment. Instead, OneWeb joins SpaceX, NASA SLS, Blue Origin and Boeing, among others, with major operations in the region.