Inmarsat is working hard to push the idea that its Global Xpress (GX) Ka-band inflight connectivity service is a better option than rival solutions. Among the arguments tabled by management is that the layout of satellite coverage and the way spot beams are shaped and delivered to aircraft can affect consistency; the current three-satellite GX offering overcomes that limitation.
Leo Mondale, president of aviation at Inmarsat, last week spoke about the consistency of GX during a press conference at the Aircraft Interiors Expo in Hamburg. "Instead of going through beams that are powered, shaped, etc. all differently, you go from one beam to another beam that performs in exactly the same way. That's how you achieve consistency," he said.
There is no doubt that consistency is part of the value proposition that airlines must consider. But other comments made during Mondale's presentation and afterwards in a discussion with RGN reporters raise some questions as to whether or not GX will end up being similar to the patchwork quilt of satellites used to meet demand for Ku-band inflight connectivity solutions today. From the same press conference:
The infrastructure that we have built and deployed for the purpose which is now in place … allows us to give unqualified coverage of systems. We don't have to say 'except for this' or 'except for that', it means we can tell airlines 'we cover 100%' (GX does not have polar coverage -ed.). And then on top of that underlay we are able to shape a solution that looks like an airline route network [and] we actually put the extra capacity where the extra aircraft are. We all know that those tend to be around the hubs that airlines operate … Airlines are not going to shape their routes to fit a satellite optimized design. It's got to be the other way around and we believe we are the only ones who have done that…

Then what we do in order to shape a network to look like an airline route system, we overlay beams. We don't try to make everything happen from the same place. We send in capacity from multiple orbital locations and from different facilities on the same space graph so that the hub can get a hub level of capacity. [It] isn't limited by what it can do in a consistent coverage, a consistent beam pattern. Again if you look at all the alternatives, they [competitors prepping to use High Throughput Satellites with spot beam coverage] have taken a maximization approach that requires [a] relatively equal amount of capacity designed to each one of these beams. That does not reflect the shape of an airline network. Airline networks are very hub-centric and if you can't serve that hotspot you cannot serve the airline properly.
These GX "overlays", as Mondale describes them, will be achieved with the addition of new satellite capacity. Inmarsat will launch its "spare" fourth GX satellite later this year. Mondale would not disclose the fourth satellite's orbital position pending completion of slot access negotiations, and said only, "I can confirm it met where the demand is." Additionally, Inmarsat leased Ka-band capacity on a currently orbiting system (originally thought to be Yahsat-1A, but TMF Associates reports that Inmarsat will take over Telenor's Thor-7 Ka payload). These two new payloads will bring GX to five payloads.
As announced at the end of last year, two additional Ka-band payloads will launch in the 2019-2020 timeframe, sharing space on the sixth generation Inmarsat I-6 satellites under design. These additional payloads will further augment coverage to ensure that the capacity grows where demand is present. And they'll do so at an "extremely low price", according to Mondale. "So this is what enables us to sign contracts with the performance increases and the unit price decreases."
But this layering of satellite coverage will ultimately look similar to what is being produced today with Ku and Ku-HTS satellites; the main difference is that the "base" layer is a decidedly a home-grown solution that exists consistently around the globe rather than contracted from multiple suppliers.
All of that, however, likely won't be enough to support operations in some regions, which is why the European Aviation Network hybrid ATG/S-band solution being developed by Inmarsat and Deutsche Telekom will pick up the slack on high-traffic short- and medium-haul routes in Europe.
The solution is in the design and testing phase now and Mondale expects the first towers to be installed later this year with aircraft equipped in 2017 as more towers are deployed. The two ATG antennas that will be positioned on the bottom of the fueslage are very small and together weigh less than one kilogram. Yet EAN represents another layer of technology and complexity for aircraft also fitted with GX.
In other words, despite Inmarsat's focus on offering a simple, 100% consistent product to beat the competition, the ultimate overall Inmarsat solution is similar to what the competition is running in terms of mixing systems to meet customer demands. And that's a good thing. Because sticking to a single technology rather than taking advantage of all the options available ultimately produces a less flexible and less complete solution for customers.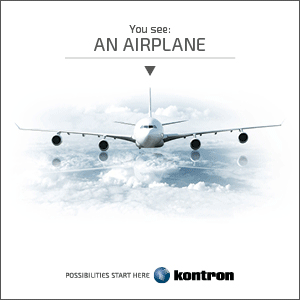 As you'd fully expect, Inmarsat has begun forecasting future capacity needs. "We are planning to add four payloads already; if demand justifies we will add more to that," said Mondale, noting that Inmarsat is also "looking at the US" for similar hybrid deployments.
"We are looking in parts of the developed world for that. It makes economic sense. So we expect this world to look totally different in 2020…," he added. There have long been rumors in the industry that Inmarsat would be open to gaining a US footprint through a Gogo buy if the latter came at the right price. And Inmarsat has previously indicated interest in securing a license at auction to support netgen ATG service in the US.
Ultimately GX, a global-except-for-the-poles service, does offer some advantages of consistency on day one. And the low bandwidth demand during the product's infancy as terminals are rolled out will ensure that it can meet its advertised – and, more importantly, contracted – numbers. But the race remains to keep growing the system, ensuring that the layers of capacity continue to arrive. After all, airlines will continue to demand more and it appears the current three-satellite solution cannot meet those future needs, even just five years out.