Although there have been a few rough patches along the way, the genesis of Interface's game-changing carpet tiles concept for aircraft has all the makings of a classic, superhero origin story.
First developed for aircraft after Interface's modular carpet squares caught the eye of Boeing's top brass, the innovative, eco-friendly solution went on to win a coveted Crystal Cabin Award in 2009 and was later installed to great fanfare in Southwest's much buzzed-about "green plane" in 2012, and later retrofitted as part of the carrier's then new EVOLVE interior.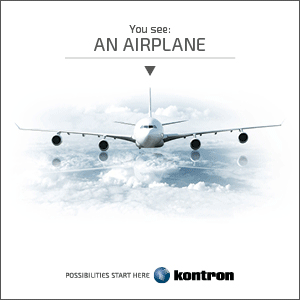 And then came the backlash. Plagued by reports of uneven wear and tear, fraying and moisture retention issues during its trial run with Southwest, carpet tiles seemed down for the count. But a recent partnership with Jacksonville, Florida-based aircraft seating and interior services provider SkyPaxxx Interior Repairs could turn things around considerably.
"In September 2015, Interface and SkyPaxxx agreed to work together to show the world what Sky-Tiles [branded carpet tiles] can do," says SkyPaxxx president, Rick Lockhart. "Interface would stay focused on manufacturing and product development with SkyPaxxx managing the sales, marketing, and distribution … for the introduction, or re-introduction, of Sky-Tiles."
"Things did not go as hoped with Southwest, but the lessons learned were very valuable in making Sky-Tiles the product it is today," explains Lockhart. "I can tell you that the aircraft environment was not what Interface expected which led to the issues with the original design. There was much more moisture on the aircraft than had been understood and planned for, and how the EPL [escape path lighting] was installed, in reference to the carpet, was also not completely appreciated in the beginning."
But Lockhart insists that a lot was learned from the experience and that the time and energy put into perfecting and testing the carpet tiles over the past four years with airline partners Omni Air International and Hawaiian Airlines have only improved the product further.
"The most important changes that were made are to the backing of the product which allow Sky-Tiles to withstand extremely high levels of moisture and interact with hard edges like EPL," he says, adding that Omni has experienced none of the issues that were realized in the initial Southwest run and find the product far superior to anything they've used in the past.
"Hawaiian presents another interesting case. They have been flying Sky-Tiles for two years in their ATR aircraft, on average 12 cycles per day, [and] they have only replaced just over 4% of their tiles with almost 60% to be in 'like new' condition. With that kind of utilization, most airlines would need to replace the entire aisle every 6-10 months."
After exceeding expectations with Omni and Hawaiian, Lockhart says the new and improved Sky-Tiles are ready for every fleet type and every environment. And with terms like "sustainable tourism" and "green credentials" continuing to hold sway with marketing types and eco-friendly travelers the world over, it would seem that the timing for a heroic reemergence could be ripe.
"There might not be an easier way for an airline to innovate, improve efficiency, save money and improve their sustainability and environmental efforts than by switching to Sky-Tiles," suggests Lockhart. "Go from replacing the entire aisle every 6-10 months and the entire shipset every 18 months to replacing the shipset every 36 months with no intermediate aisle replacement. That alone is a huge cost savings [and] a new way of approaching the cabin floor, but one that will reward every airline who choose to be innovative."
He continues, "Market research has shown that approximately 20,000 aircraft will be scrapped over the next two decades representing about 3,000,000 square yards of carpet that will be tossed into landfills. This is on top of the over 2,000,000 square yards that are estimated to be thrown away ever year during carpet replacement programs," he adds.
"For all the talk of airline sustainability and environmental initiatives, does this seem environmentally friendly? Sky-Tiles are a proven way to not only cut how much raw material needs to be produced to support airline carpet programs by up to 50%, but also the only carpet to provide a solution to recycle 100% of removed carpet, creating a closed loop manufacturing process with zero waste."
And thus, the carpet tiles are primed to soar anew.