Another significant US airline is considering the inflight connectivity options available outside of its current provider. Southwest Airlines, whose fleet is equipped with Global Eagle Entertainment's Ku-band solution, revealed to RGN on 10 March that it has a issued a request for proposals (RFP) to vendors "in an effort to survey the industry and stay knowledgeable on what technology is available," according to Kurt Krueger, senior business consultant WiFi and IFE for the carrier.
Sources say the carrier is eyeing tests of ViaSat's Ka-band technology and Panasonic Ku. But it should be noted that, at this stage, the company says it has not decided if a new vendor will be chosen or if a trial will run.
Southwest currently provides web access and streaming TV content to passenger devices via Global Eagle's inflight entertainment and connectivity solution. It is a unique offering in the US market and one which has pressed the limits of the Ku capacity provisioned from time to time. Global Eagle has made great strides in recent months to increase the available bandwidth for Southwest's passengers and the results are promising, but the airline is still looking for options for a next generation connectivity solution, perhaps especially as its next generation of aircraft are set to commence delivery in 2017. Global Eagle is the contracted product for those deliveries, with expectation of linefit installation, but it is also reasonable to believe that any future product testing would take place on a MAX delivery so the company can validate performance for its future operations.
And what are those needs? Krueger did not provide specifics but did offer up that the company is looking to remain different in its approach, saying. "We're not about to mimic other carrier's onboard service strategies, but that doesn't mean we're not looking at streaming opportunities. Our goal is to provide our Customers with a unique product that they will only find on Southwest Airlines flights."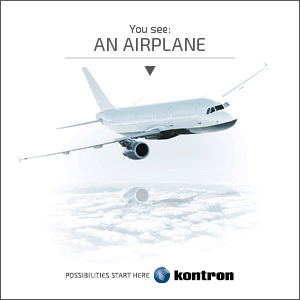 The current contract between GEE and Southwest runs through 2020, but that does not mean that Southwest is going to sit back and wait while other opportunities develop in the market. The situation is different from the Gogo/American Airlines drama that played out a few weeks ago in that the ability to dramatically upgrade capacity on the planes fitted with the Global Eagle hardware is significantly easier than with the Gogo ATG kit, as additional spectrum is not yet available for the latter.
GEE CTO Aditya Chaterjee in the past has spoken about this upgrade cycle with RGN at length and believes that the plan his company has in place for Southwest will meet those needs without issue, saying, "It is the course of business upgrades to the hardware. Almost similar to the course of business upgrade to the bandwidth which are totally independent of each other. We are working with Hughes, we are working with Kontron, we are working with Telefonix." New modems will be installed over time to ensure that the fleet can handle High Throughput Satellites scheduled to launch in the next couple years; the older generation of modem caps out around 20Mbit, according to Chatterjee. The companies are also investigating in the addition of a third WAP on board to handle the increased demand.
Outside the aircraft, improvements continue as well. Additional capacity has been provisioned on satellites covering the US market within the past year. Plus GEE signed a deal with satellite provider SES a year ago to have access to both wide and spot-beam Ku capacity on the upcoming SES-14 and SES-15 satellites. These are the same HTS satellites which Panasonic and Gogo recently secured significant capacity agreements for; all of them expect to use this bandwidth starting in 2017 to support their aviation customers. In that context everyone is playing on the same field. Of course, just how much bandwidth each has access to and how many aircraft will be pulling at it will vary by company. And there's always the ViaSat option; the footprint for ViaSat-2 should cover the entire Southwest route map.
Between the timing on the existing contract and the stage the process is at with Southwest it is unlikely that we will see a significant shift in the market imminently. But this is the third move by an airline in the past six months to explore or switch providers. Just as the providers were starting to get comfortable things appear to be buzzing anew.