This week media jumped on the latest aviation incident to play out live on social media. Not terrorism this time, fortunately, but a lone hijacker prompted the captain of an EgyptAir Airbus A320 to divert to Larnaca Airport in Cyprus, from its original course of Alexandria to Cairo.
The incident began mid-morning local time on Tuesday and ran for several hours as the man, named by Cypriot officials as Seif Eldin Mustafa and claiming to be wearing a suicide belt, made his demands, including wanting to talk to his Cypriot ex-wife. No ransom demand, no request for terrorist leaders to be released from Guantanamo? This guy apparently wanted attention, and possibly some affection.
Can we discuss how messed up it is that some guy hijacked a plane because he wanted to force his ex to talk to him? #MasculinitySoFragile

— John Walton (@thatjohn) March 29, 2016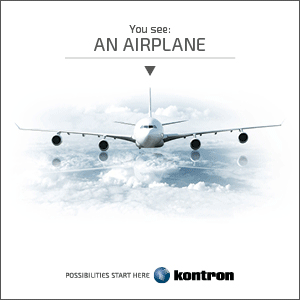 Of course with 81 people taken hostage on board an aircraft parked at a remote stand at Larnaca, the pilots and authorities took this incident very seriously, and understandably so following last week's terrorist atrocities in Belgium, and the 31 October bombing of Metrojet flight 9268. Passengers of the hijacked aircraft later spoke of their horror and fear.
But in reality, Mustafa wasn't wearing an explosives belt, as was later learned. A few random items in carry-on, when threaded together, can make something look threatening enough to be taken seriously.
"The trouble for this EgyptAir captain is that he did not have the necessary faith in the Egyptian security system to deny the hijacker his demand, and the reason he didn't is because of the successful sabotage of a Russian Metrojet Airbus A321 out of Sharm el-Sheikh in late October last year. Somebody got explosives on board, they were detonated over Sinai, and all on board were killed. So this captain's decision not to risk the passengers is understandable," opined aviation safety expert David Learmount in a controversial blog post.
Decidedly less understandable are the apparent shenanigans that transpired on board, when a grinning passenger sought – and was granted – a photo with the hijacker in a reported bid for "selfie" stardom.
Fortunately, the bizarre incident in Cyprus ended after most passengers were allowed to leave the aircraft, followed later by the remaining passengers and the crew (including a man who exited via the cockpit window). The hijacker eventually surrendered and was arrested.
But in a final insult to people of good taste everywhere, Cyprus President Nicos Anastasiades later responded to a journalist's question about whether the hijacker was motivated by romance, by laughing and saying: "There is always a woman involved."
When asked if a woman was involved, Cyprus President Nicos Anastasiades said "There is always a woman involved." #Slowclap for casual sexism

— Rituparna Chatterjee (@MasalaBai) March 29, 2016
So what started as a terrifying event for passengers and crew drew to an end with actions, words and images that justify a new meaning to "security theater". The bad actors should hang their heads in shame.