In March 2016 Tigerair Australia, the low-cost subsidiary of Virgin Australia, will commence service to Bali (DPS) from Melbourne, Adelaide and Perth using three Boeing 737-800 aircraft that will remain on Virgin Australia's air operator's certificate. The flights will be operated by Virgin Australia – but with Tigerair crew, providing a Tigerair branded service.
Instead of partnering with Lufthansa BoardConnect on wireless IFE for these three aircraft (parent company Virgin Australia equipped 97 of its 107-strong fleet with the solution, including the Bali-bound 737s), Tigerair went its own route – utilizing the Kontron-supplied hardware framework already present in the cabin and enlisting Arconics to provide its hardware-agnostic CloudStore W-IFE (wireless IFE) software platform to execute user experience, content management, data collection and onboard streaming.
"Four wireless access points and a media server are [already] installed in the crown of the aircraft above the ceiling panels," explains Michael Reilly, VP of e-enablement and entertainment at Arconics, "so [the hardware] part was an easy decision for Tigerair, although they did evaluate different software solutions before choosing CloudStore."
Lufthansa Systems says BoardConnect remains the preferred solution for Virgin Australia.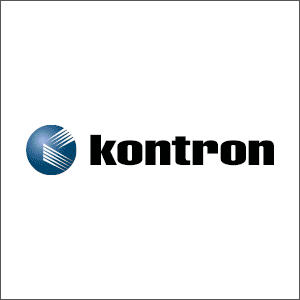 Arconics will be working with Tigerair to integrate CloudStore into the airline's existing app for iOS and Android, creating a single app solution on mobile. For passengers who have not downloaded the Tigerair app, or are connecting onboard with a laptop, the CloudStore W-IFE system will also be accessible via standard web browser. Passengers will probably want to get the app however, as only non-DRM (unprotected by copyright) content will be available to those using the browser access method.
Otherwise, Hollywood and Australian movies will be available, some free and others paid. The system will also enable passengers to watch local and international television programmes, listen to music and access destination mapping.
The official press release from Arconics suggests that CloudStore's powerful backend functionality is part of what attracted Tigerair. It states that Tigerair will benefit from "rich data analytics in near real-time to support on-the-go commercial and service decision-making" as well as "improvements in the IFE content delivery cycle" from the ability to self-publish content and prepare aircraft media without waiting for anyone else.
Low-cost airlines do, these days, seem to be favoring a DIY content-build and rapid update approach for IFE. A back-end system that allows airline staff to make changes quickly, based on real passenger usage data or new promotional initiatives, provides a certain agility that is more difficult to achieve working through large integrators. This is evidenced by the sheer number of smaller airlines flocking to cost-effective and flexible IFE systems that could act as either interim or permanent solutions.
At last week's Hamburg Aviation conference in Germany, Ryanair CMO Kenny Jacobs took part in an early morning panel called "Game-changers – digitalisation, customer experience and innovation" where he discussed his airline's planned testing of a streaming IFE solution. Even his sentiments (through his airline is hardly small) support the hypothesis that, in the low-cost segment, a trend towards more control over content is very real.
"Our approach to this is you do more of it yourself," he said. "We don't bring in big integrators, big external tech, or multi-year licencing agreements so you're stuck in a marriage that maybe isn't the marriage you want to be in in five years' time. Do as much yourself as you can."
CloudStore supports retail and advertising in addition to streaming IFE content. "Ancillary revenue is important to Tigerair as a low-cost airline, so some of these items will be introduced at launch and some will follow later. We are working with Tigerair on both immediate and future opportunities for the platform," says Reilly.