For a lot of communities, you just can't get there from here because of the wholesale abandonment by major carriers or the drop in frequencies to hub markets. Now, a fledgling New Orleans-based operator – GLO –  is seeking to change that predicament with new, local air service targeting underserved markets in the Gulf and Mid-South region.
"There are a lot of people like me," CEO Trey Fayard told Runway Girl Network. "To get from East Texas to the East Coast of Florida and up to Little Rock (LIT), Shreveport (SHV) and Memphis (MEM), we would spend untold hours on the road. Or we'd spend more hours waiting to connect at a hub. We wanted to change that so we started GLO."
Operated by Corporate Flight Management as Part 380 public charters, GLO's operations target individuals who would otherwise travel several hours by car. The response has been good, says Fayard, noting that February bookings – on the first day of the month – are already at 80% of January bookings, with a marketing strategy that relies mostly on word of mouth. Using three Saab 340 turboprops, the start-up offers multiple daily non-stop flights.
Fayard is an accidental airline manager. "Every once in a while a bunch of us would charter a plane," he says of how the airline got started. "Then I started hearing from people who asked when we would be chartering a plane and if they could buy a seat. Then I was contacted by people I didn't even know. That's when I began to think the problem was lot bigger than my travel needs. To have two parts of Louisiana totally disconnected from one another by air is silly."
The same can be said for almost any large US state; indeed, GLO is following Silver Airways' model, which connects points within Florida and the Southeast with nonstop service. What GLO and Silver Airways do is connect communities of interest – finding where travelers want to go and then providing nonstop service – mirroring how the airline industry was established years ago.
"Hubs are time-consuming and expensive," notes Fayard. "A flight between New Orleans and Shreveport can run $1,000. They are great when they work but with cancellations, delays and weather…We've all spent nights at the airport hotel in Atlanta or Dallas [in order to reach our destination]."
Silver and GLO are on the leading edge of what can be called the resurrection of local air service. It is instructive to compare today's regional airline industry to the industry of the 1980s to see the opportunity. Regulatory changes and upgauging from turboprops to larger and larger regional jets have left hundreds of good markets without service. In the 1980s some 800 markets were served by regionals, many nonstop, rather than through a hub. In 2013, 431 communities relied on regionals alone for their air service, a loss of 200 markets since 2012. At the end of 2014, that was down to 393.
Compounding the issue is a pilot shortage resulting from new regulations that require 1,500 hours of expensive flight time before a pilot can take the right seat. Low regional pilot pay is also a problem, and the career is now seen as too costly for many would-be pilots.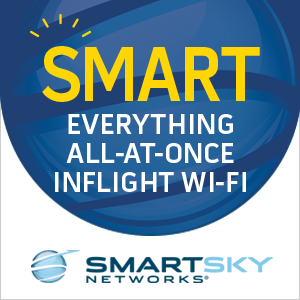 But because major airlines have left entire regions without an efficient way to get around, small charter airlines such as Surf Air, Imagine Air and a host of others, have stepped into the void to provide intra-state and intra-regional service. They have generally been well received by beleaguered business and leisure travelers. GLO, too, is taking advantage of the fact travelers are just sick of travel hassles. Fayard spent two years studying the market and developing the business plan. He gathered veterans in the regional airline business and local investors who saw the value in such a regular schedule of chartered services.
He began looking at jets but soon found turboprops fit the bill to serve the market. "The aircraft came to us," he says of his studies of Embraer, ATR, Bombardier and Saab. "Saab may not be the fastest or the most cost-effective but, after looking at the economics, the performance, the value, the comfort, it fit our needs perfectly. It is also 40-45% of the costs of a comparably sized jet and that goes straight back to the passenger in the form of lower fares. People ask me why I don't use a 737 but they'd only save about 10 minutes in the air and I'd have to charge them twice as much."
For the Saab, the ideal market radius is 500 miles. Once the GLO concept matures, Fayard wants to create similar "starburst" service patterns out of a host of southern and mid-south cities. His market research has identified 70 markets in which GLO's business model works.
"First we have to get the recipe right," he says. "From my perspective, there are a lot of opportunities for us to grow to be on the big side of small."
Related articles: