Love her or hate her, indie "it girl" Greta Gerwig is definitely having one hell of a decade. Since making her big screen debut in 2006 with the micro-budgeted indie LOL, Gerwig has been the mussy-haired muse of choice for some of the coolest filmmakers running in 35-plus film and TV projects.
And though her work with indie auteurs like Todd Solonz (the upcoming Weiner-Dog), Whit Stillman (Damsels in Distress), Woody Allen (To Rome with Love) and the Duplass brothers (Baghead) has made her a household name on the art house circuit, it's Gerwig's more recent collaborations with Oscar-nominated writer/director Noah Baumbach (The Squid and the Whale, While We're Young) that really stand out. 2010's dark romantic comedy Greenberg with Ben Stiller had some great moments, but it was the duo's glorious, black and white romp, Frances Ha in 2012 that left serious films fans giddy with anticipation at what the indie power couple (Gerwig and Baumbach have been writing together and dating since 2011) would come up with next.
So, when the duo's latest venture, Mistress America premiered to rave reviews this past January at Sundance I was hoping for something really big. Unfortunately, what Gerwig and Baumbach delivered was something really familiar and even a little annoying.
Set in the same rarefied, sparkling NYC of Ha, Mistress is the story of a Barnard College freshman named Tracy (played by Mozart in the Jungle's beguiling Lola Kirke) who becomes infatuated with her older, soon-to-be-stepsister, the hip, urban scenester Brooke, played by Gerwig. After spending a frantic night on the town together the two develop a quick friendship and soon find themselves inextricably involved in each other's lives. And though that sounds like a cool premise, so much of Mistress plays like lukewarm leftovers from Ha that you might as well just skip this one entirely and watch the far superior Ha instead.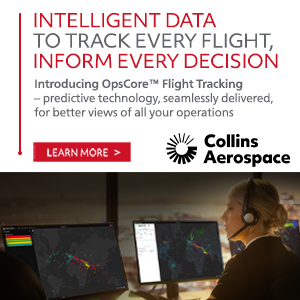 But the bigger problem is that Gerwig seems to be playing a thinly veiled version of herself. Or, at least a thinly veiled version of what her harshest critics think she's like – fun-loving, flighty, but deeply flawed and neurotic underneath it all. And while that works on a cool, sort of meta level, in actuality watching Gerwig play an annoying poser kind of makes you hate her character, and, by extension, the entire movie. Luckily, Mistress' secret weapon is the charming, sweet-faced Kirke who literally lights up every scene she's in as a lonely young woman blossoming as a writer and truly finding herself for the first time in college. Playing what would normally be the Gerwig role, Kirke nails it.
In the end, it's not that Mistress is a bad movie, or that Gerwig shouldn't be allowed to stretch as an actress and play the older woman role (or any other role she damn well pleases!) but rather that the entire movie just feels like a rushed, B-side single to a much better hit. The good news for Gerwig and Baumbach fans is that they are nothing if not prolific, so, here's hoping the next one is a lot more substantial.
Now playing on select Emirates, Hawaiian Airlines, Virgin Atlantic, Air New Zealand, and Aer Lingus flights worldwide, Mistress America is also available via streaming at Amazon Instant Video and VUDU.