Generally speaking, movies about bipolar disorder tend to fall into two pretty distinct camps. They are either very serious and very dramatic Oscar-bait dramas like The Hours, Frances, and the granddaddy of them all, 1961's Splendor in the Grass. Or they're mushy, Hollywood-ized sudsers with a noble hero/heroine suffering bravely (and beautifully!) with the disorder, like Richard Gere in Mr. Jones or Drew Barrymore in Mad Love. Either way, few filmmakers have tackled the wild, rollercoaster ride of bipolar disorder with the delicacy and nuance the subject truly merits. Until now.
And though I remain a diehard fan of David O. Russell's Oscar-winning Silver Linings Playbook – which managed to inject a little much-needed levity into the bipolar discussion onscreen – writer/director Maya Forbes' (Monsters vs. Aliens, The Larry Sanders Show) may have just broken the bipolar movie mold completely with her sweet, heartfelt, and hugely entertaining directorial debut Infinitely Polar Bear.
Based on Forbes' real-life upbringing with her younger sister (Pink Martini lead singer China Forbes) in the bohemian wonderland of 1970's Cambridge, Massachusetts, Polar Bear covers the 18-month period during which Forbes' white, bipolar father (played by the stunningly good Mark Ruffalo) raised the girls while their African-American mother (an equally amazing Zoe Saldana) attained her MBA at Colombia Business School in NYC. Overwhelmed by his new responsibilities as a 24/7 stay-at-home-dad in an era that hadn't even coined the term, Ruffalo is truly in his element as a manic, bipolar father who makes life alternately weird, wonderful and often profoundly embarrassing for his daughters, played by Forbes' 12-year-old real-life daughter Imogene Wolodarsky and newcomer Ashley Aufderheide.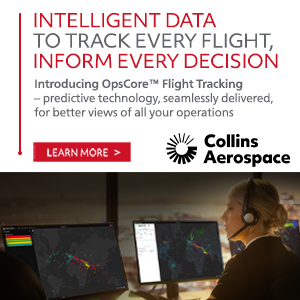 Sweet, sad, funny, mad, Polar Bear has a genuine warmth and shaggy dog charm to it that endears you to the characters from the get-go. And while this might not be a family you'd ever want to actually live with, you'll be hard pressed to find a richer, more satisfying family film (in the best sense) on an airline inflight entertainment system right now. Ruffalo and his clan might not be perfect, but the love and good-natured affection they have for each other, even in the worst of times, will melt your heart quicker than a Boston summer.
In a recent interview, Forbes described her parent's complicated real-life relationship as loving but also more than a little messy. And that very real, lived-in aura of messiness inhabits virtually every frame of Polar Bear. In fact, it's a huge part of what makes the film so authentic and relatable, you don't have to have experienced the giddy highs and debilitating lows of bipolar disorder to relate to the characters in this film.
Anyone with sassy kids, a bipolar relative, or who was raised in a big, messy family that doesn't easily fit into the rigid confines of societal norms will find much to love and celebrate in this gorgeous little movie. Hell, my only complaint was that Polar Bear was too short and left me wanting more. And though cool, indie dramedies rarely warrant sequels in this town, I'm hoping Forbes and company can pull it off!
Now playing on select Air Transat, United, American and Philippine Airlines flights worldwide, Infinitely Polar Bear is also available via streaming at Amazon Video and VUDU.