The Oscar nominations are still weeks away, but if you ask me, any doubt about who will take home the Academy Award for Best Actress this year flew out the tiny little skylight in the garden shed the moment Brie Larson appeared onscreen in director Lenny Abrahamson's searing new drama Room.
Based on the award-winning 2010 novel of the same name by Irish-Canadian scribe Emma Donoghue (who also wrote the screenplay), Room is the harrowing tale of a young woman who is abducted as a teen and imprisoned in a single-room garden shed for years with her now five-year-old son, who was born in the room and has no knowledge of the outside world. I know that sounds bleak and totally depressing – and I won't lie to you, this film literally knocked the breath out of me, I was wrecked for days! – but, deep down, Room is also a stunningly-beautiful story about family, the bond between a mother and her child and the healing, ultimately restorative power of love.
Inspired by similar real-life cases like that of Jaycee Dugard, Amanda Berry and Austria's Elisabeth Fritzl, Abrahamson and Donaghue, to their great credit, turn what could be an unrelenting tale of desperation and misery into something else entirely by injecting the fictional tale in Room with an undercurrent of childlike magic and beauty.
Told primarily from the point of view of Jack, the sweet, soulful five-year-old in question, played by the remarkable Jacob Tremblay in a SAG-nominated performance, Jack is our window into Room and the emotional core of this deeply moving film. Filtering the cold grey reality of the situation both inside, and later outside, of the shed through the eyes of a curious, irrepressible and often all-too-typical five-year-old, Jack's normalcy doesn't just soften the blow of the heavier scenes, but it also offers up one of the most realistic depictions of childlike innocence ever put to film. Seriously, you will not be able to look away when this kid is onscreen. Tremblay is positively luminous.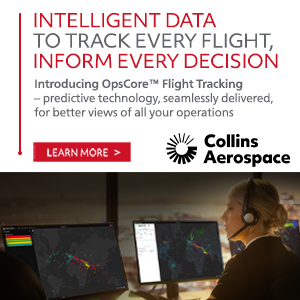 Equally astonishing is Larson (Trainwreck, TV's The United States of Tara) as Jack's mother, referred to in the novel and film simply as Ma. Pale, thin, exhausted but determined to raise her son to be as normal as possible, Larson's steely eyed determination to explain and alternately shield her young son from an outside world that neither of them might ever see again is staggering. And while parents of young children might have a hard time watching Room more than once, the film's honest, realistic depiction of the joys and frustrations of day-to-day life with a youngster offer a welcome respite from the drama. If you think rainy days cooped up at home with your kids are hard, try living in a shed with them for five years. Yikes.
Also featuring killer supporting turns from former Oscar-nominees William H. Macy and Joan Allen as Larson's now-divorced parents, another standout is Winnipeg native Tom McCamus (TV's Orphan Black, The Sweet Hereafter) as Allen's second husband, Leo. A gentle, bear of man tip-toeing his way around the swirling tensions arising from Ma and Jack's eventual return to the outside world, McCamus' scenes with Tremblay offer up some of the most delicate, touching moments in the film. Watching Jack open his heart to someone new after engaging exclusively with Ma for his entire life is emotional enough, but just try not to ugly cry during the scenes with Jack meeting Leo's adorable puppy. Really beautiful stuff.
Already racking up award-season kudos left and right, Room does pack a powerful dramatic punch that might be a little intense for some viewers, but this is one hard-hitting, Oscar-bait drama that actually earns its emotions. So, it's definitely worth the tears in my book. Just make sure and pack some extra Kleenex in your carry-on, you're gonna need it.
Room is now playing on select Air Canada, Malaysia Airlines and Emirates flights worldwide.