In November 2014, Emirates announced a radical overhaul to its inflight Internet pricing model, offering 10MB of free data on most of its L-band connectivity-equipped Airbus A380s and a nominal $1 to access a further 600MB. For a handful of A380s plus select Panasonic Ku-fitted Boeing 777s, Emirates simply offered a token $1 fee for up to 600MB of data. Since then the carrier has gently tweaked the data allotment – from 600MB to 500MB, as outlined on its website – but its model remains one of the more unusual in the industry.
Though it's hard to knock free and nearly free Internet, the service hasn't always generated the best publicity. "Across a dozen flights on Emirates, I've never been able to do more than send brief iMessages — laptop use is basically unthinkable," wrote USA Today's Ben Schlappig in March in apparent reference to his experience on the A380. His message to Emirates was clear: "…I would rather pay 30x as much if it means actually being able to get some work done on a flight."
Emirates divisional vice president: customer experience, inflight entertainment and connectivity Patrick Brannelly tells RGN that the carrier's experience with cabin connectivity demands "has been fast learning and slightly painful… as we've seen demand from our customers far outstrip what the current systems could provide. We've seen demand for connectivity continue to rise, but it's no surprise that passengers want to connect as everyone's doing it all the time on the ground!"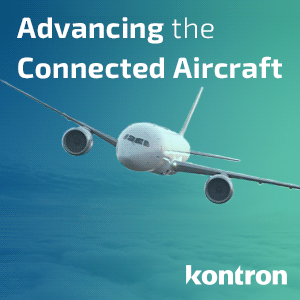 As previously reported by RGN, usage of Emirates' connectivity is over 40% on flights over 12 hours, "and we know there is latent demand that we physically cannot connect due to system limits outside of our control. Demand on short flights under four hours has grown nearly 20 fold to well over 10% of customers", says Brannelly.
Bandwidth remains an issue as well. "We are seeing a shift from people using the 10MB free to just skipping straight to pay the $1 and get up to 500MB free," he says.
Asked whether the $1 model is sustainable, the Emirates executive notes, "It is expensive for us, but passengers don't want to feel ripped off paying for expensive connectivity (even when the real cost of providing it is currently exorbitant) so we've decided to subsidise this as part of the overall product experience – just like free food, free seat selection, free large baggage allowances, free IFE, and a host of other parts of our product that attract customers to our airline. People expect free connectivity… we've had passengers complain even about the $1 fee, but I know last year we spent about  $20m connecting them!"
But because of all these factors, Emirates is currently undertaking "a detailed review of future needs and will identify the best solution for us", divulges Brannelly. "That may or may not be an existing technology," he notes.
All 72 of Emirates' A380s have GSM/wifi Internet connectivity via Inmarsat's L-band SwiftBroadband service, and 80 of its 141 Boeing 777s have GSM/Live TV & Internet over Panasonic Ku. About two to three 777s per month are retrofitted with Ku. SITA OnAir serves as ISP across the fleet.
"So as of today, passengers on 83% of our aircraft can use their mobile phones, wifi is on two-thirds of the fleet, and Live TV on about 35% of the fleet," says Brannelly.
Curiously, while Emirates is quite actively installing Panasonic Ku on its older 777s – as confirmed by illustrious tail tracker, Routehappy data manager Jason Rabinowitz – the airline has been taking delivery of brand new 777s without Panasonic Ku. See A6-ENZ, for instance.
Featured image credited to Emirates