Air New Zealand studied inflight connectivity in the past including for its Boeing 787-9s but like many carriers, chose to sit tight and not equip. Today the carrier is very satisfied with its wait-and-see decision, but, as RGN learned during a recent visit to New Zealand, it is once again looking at the field to see if there are viable solutions for its fleet. And, more importantly, if sufficient consumer demand exists to pay for the move.
The Oceania region is among the least connected in the world for air travel, engendering a lack of urgency for such a shift. Still, Air New Zealand is looking at its options and there is no obvious "magic bullet" solution. With relatively few residents spread over a broad area, satellite operators struggle to justify deployment of significant resources in the region.
The competitive market will drive some of the decisions Air New Zealand must make. There are 18 routes greater than 3,000 miles currently served from Auckland. There is competition on seven of these routes but only three rivals offer connectivity and two of those – American Airlines to Los Angeles and United Airlines to San Francisco – are not actually flying with it yet. The third, Singapore Airlines to Singapore, flies aircraft fitted with the OnAir L-band solution, an offering which rarely leaves passengers satisfied especially given the typical price for MB packages of the connectivity 'lite' service.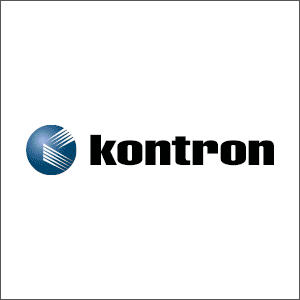 The majority of routes operated by Air New Zealand are within Ku-band coverage today, though there are some small gaps in the North Atlantic Ocean and virtually the entirety of the Buenos Aires route is in a Ku coverage gap. The main players in this space would be Gogo and its 2Ku offering or Panasonic's eXConnect platform. Global Eagle Entertainment also offers a Ku-based option but it currently is not active in the Pacific market. There has also recently emerged some questions about the availability of Ku capacity, as Panasonic is understood to be on quite a buying spree in key areas to ensure it can support a near global footprint. New Ku HTS launches will not help in the Oceania market anytime soon.
Regional Ka-band coverage in not available to New Zealand and no imminent plans exist from any vendor to offer such. While that would only be of use to the narrowbody fleet operating in domestic and short-haul international service, it remains off the table as an option for longhaul at this point. Inmarsat's Global Xpress Ka-band solution has the footprint necessary to cover the Air New Zealand route network once that system enters service for commercial airlines. Some concerns have been expressed about the total capacity of the GX platform and individual spot beams vis a vis on board performance but Air New Zealand would benefit from having its fleet connected in markets where there is little to no competition today; that is a useful advantage the GX solution offers. Moreover, GX will get a boost at the end of the decade with the launch of Inmarsat's I-6 satellites, the first two of which will carry a dual-payload supporting both Ka-band and L-band services.
Of course, this may not matter much if the carrier cannot get passengers to pay for the service. Because inflight connectivity is not yet widely offered in the region demand – or at least paying demand – appears to remain low. Domestic flights are short and even the majority of trans-Tasman flights clock in below four hours en route. Matching that paid demand to a properly priced solution is critical for the carrier to be able to justify a fleet-wide investment. Indeed, skepticism of such demand appeared to be atop the concerns of one executive in discussing the topic with RGN. The operational benefits of the connectivity are not yet sufficiently strong to drive the cost equation for the carrier so passenger-based revenue will be the deciding factor in the near term.