Adria Airways, Slovenia's largest airline (1.13m passengers carried in 2014), has expanded, rebranded and transformed its traditional paper inflight magazine concept to create OnAir Magazine and OnAir Entertainment, twin content platforms available at the airline's website and onboard its aircraft.
On Adria Airways' beautiful new website, launched officially December 10th (www.adria.si), OnAir Magazine content has become a central theme. Editorial from the airline's paper inflight magazine has been reformatted into compelling online stories aimed at inspiring people to explore Slovenia and destinations beyond. Online content is being updated constantly and is organized into categories such as People, Cuisine, Aviation, and Culture and History.
The digital entertainment experience continues onboard Adria's fleet of 11 Airbus 319 and Bombardier CRJ aircraft, where OnAir Entertainment replicates and expands upon the website concept. Using AirFi boxes (powerful, lightweight server/wireless access points or WAPs) the airline is streaming magazine content, flight information, shopping catalogues, destination videos, menus, HTML5 games, chat functions and newspapers directly to passenger's own mobile devices.
"With the introduction of OnAir Magazine and OnAir Entertainment, we have brought rich and diverse archive of content together under a single brand," explained Iztok Franko, Adria's marketing and IT director. "We are particularly excited about the future of the OnAir Entertainment portal, which is made possible by the AirFi box. We're very pleased at the speed with which we were able to roll-out this service and the quality experience our passengers are now enjoying. New features will be added regularly."
On other European short and medium-haul carriers, AirFi box Wi-Fi programs have seen initial uptake numbers between 22% and 30%. Adria Airways could do better, however, as it has taken a highly proactive approach to educating passengers about OnAir Entertainment, even creating a special seatback decal explaining how to connect.

"Adria Airways is a brilliant airline to work with," commented Job Heimerikx, CEO of AirFi. "They've really explored every utility of our box, increasing passenger loyalty and affinity by providing information and entertainment in many forms. It's rewarding to help an airline please passengers and to have the platform operational overnight on their entire fleet. The flexibility of the AirFi instantly proves itself in Adria's multimedia strategy"
The economical AirFi box is a totally portable streaming solution (no aircraft modification is necessary), so Adria was able to avoid a number costs and certifications associated with other IFE solutions.
Visit OnAir Magazine: https://www.adria.si/en/onair-magazine/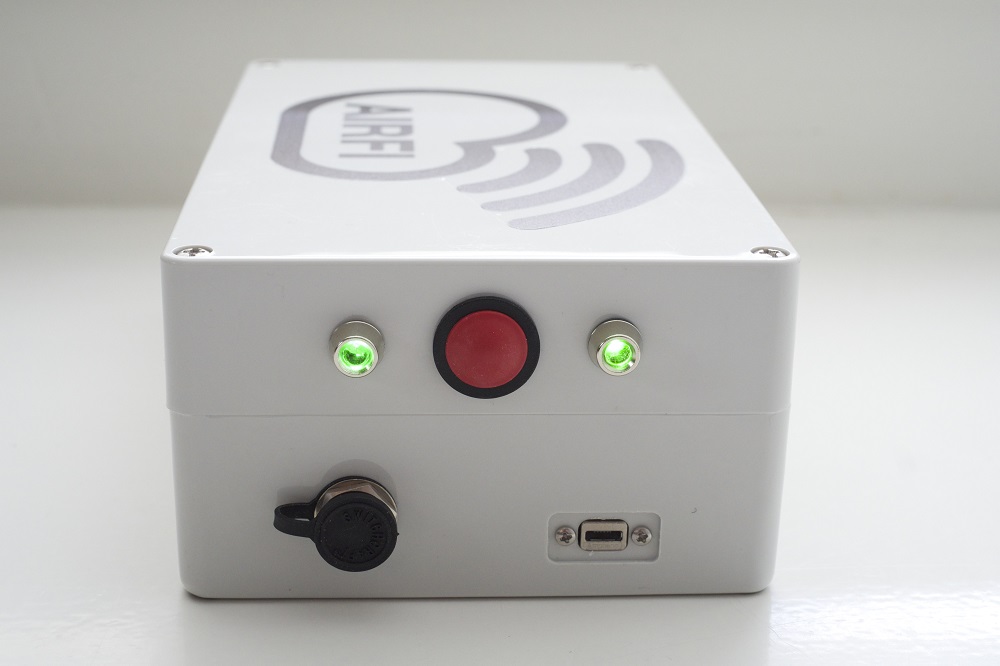 About Adria Airways
Adria Airways boasts more than fifty years of experience in charter and scheduled services and is a proud Star Alliance member, operating more than 170 scheduled flights from Ljubljana each week. Headquartered at Jože Pučnik Airport in Ljubljana, and with offices in Ljubljana, Brussels, Frankfurt, Moscow and Zurich – Adria Airways connects Slovenia to a wide selection of European and South European cities.
Adria's modern fleet includes two Airbus A319 aircraft, six Bombardier CRJ900LR aircraft, one Bombardier CRJ700ER and one Bombardier CRJ200LR.
Telephone: +386 4 259 4506 Email: pr@adria.si
About AirFi
AirFi brings innovations to the cabin offering the unique platforms "AirFi-box" and "Connected Crew" designed especially for airlines to effectively and securely bridge the information gap between the company and its remote staff and passengers.
AirFi is supported by Mainport Innovation Fund, founded by KLM Royal Dutch Airlines, Schiphol Group, Delft University of Technology and Rabobank.
Contact: Job Heimerikx, CEO AirFi, +31 6 24626585