Ten months ago, Qatar Airways CEO Akbar Al Baker vowed to bring streaming of black box data to the carrier's fleet. During the recent delivery of Qatar's 25th Boeing 787-8 Dreamliner in Everett, Washington, RGN asked Al Baker for an update on the airline's progress. "Yeah, we're already doing this. As a matter of fact, we are doing this for nearly a year," said Al Baker in reference to the carrier's streaming of flight data recorder (FDR) information.
"All the data that is being transmitted by aircraft, we are collecting all the data and we have in our OCC [operations control center] three individuals sitting and monitoring every single flight of Qatar Airways. The systems on the ground are receiving data from the aircraft every five seconds. Every fifteen seconds, the OCC individuals will chart those flights and, if there is the slightest deviation, they will receive an ACARS message to explain why this diversion or deviation from the established flight plan happened. All the data from the airplane is constantly transmitted on the ground and is recorded in our operations control center," said Al Baker.
Inmarsat's SwiftBroadband aeronautical service currently supports inflight wifi on Qatar's Boeing 787s and Airbus A350s. The company is known to be offering a 'black box in the cloud' service, under which – on the back of certain defined trigger events (such as an unapproved course deviation) – historic and real-time FDR and even cockpit voice recorder information can be streamed off an aircraft to the airline and defined aviation safety recipients. But SwiftBroadband has only recently been cleared for use in transmitting ACARS as a safety service as part of a trial with Hawaiian Airlines. And so it's plausible that Qatar Airways is using another system entirely.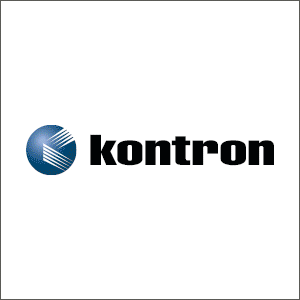 Al Baker again did not discuss Qatar's supplier or the finer details of the solution – readers will no doubt wonder if indeed all FDR data is being transmitted – but he insisted, "We are one of the very few airlines in the world that are doing this and we started to do this long time ago, even actually to a certain extent before the Malaysian airliner disappeared. Very soon, we will invite international media to Qatar where we will give them a live demonstration of what we are doing with our airplanes."
During the Qatar 787 media event, Boeing Commercial Airplanes president and CEO Ray Conner took the opportunity to remind journalists that the airframer monitors "every single system on every single flight. We're monitoring in our own OCC. In fact, we have an individual that sits within Qatar's OCC as well. Just as we continue to operate there."
Boeing's Airplane Health Management system is, in fact, a standard feature on the e-enabled 787, using routinely reported airplane data to provide enhanced fault forwarding, troubleshooting, and historical maintenance information. ACARS is used to support AHM, but Boeing and others would like to see that data moved over more cost efficient broadband pipes.
Following the tragic disappearance of Malaysia Airlines MH370 on 8 March 2014, the International Civil Aviation Organization recommended that aircraft provide position reports at least every 15 minutes by November 2016. But an ICAO advisory committee recently recommended a delay to this flight tracking mandate until 2018. Streaming black box data in near- or real-time, a different service, is considered by many to be an optimal way of knowing both exactly where and what is happening to an aircraft. But airlines have expressed concern over the magnitude and cost of monitoring each and every flight. Cost, it would seem, is not a deterrent to Qatar.