Qatar Airways faces an indefinite delay in offering Inmarsat's Global Xpress (GX) Ka-band satellite-supported broadband connectivity on its Boeing 787s and Airbus A350 XWBs, after the GX program suffered another major setback over the weekend.
According to Inmarsat's satellite launch partner, ILS, a Proton Breeze M rocket carrying Mexican telecommunications satellite 'Centenario' encountered a disabling anomaly approximately eight minutes after lift-off from the Baikonur Cosmodrome in Kazakhstan, resulting in the loss of the satellite and rocket.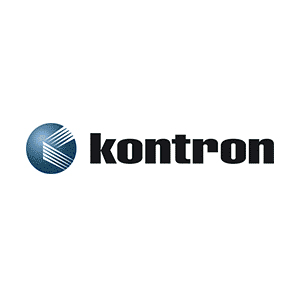 A Russian State Commission has begun the process of determining the reasons for the Proton failure, and ILS is forming its own failure review oversight board. But the "extremely unfortunate" failure of this preceding satellite launch "will inevitably delay our launch plans for our third Global Xpress satellite", confirms Inmarsat CEO Rupert Pearce in a statement.
This is the third time the GX program has grappled with launch delays because of Proton launch failures. While in the past, Proton has returned to flight within a few months of a launch failure, "it will not be possible to determine the length of the delay in the launch" of the third GX satellite, Inmarsat-5 F3, until the cause of the Centenario launch failure is established", says Pearce.
"Customers are understandably anxious to see the delivery of GX services on a global basis, and as soon as we have sufficient information to ascertain the new launch date for I-5 F3, we will make the information public, as well as comment further on the impact of the delayed launch of I-5 F3."
Among the customers impacted is Qatar Airways, which currently offers OnAir's narrowband satellite-supported connectivity on its 787s and A350s, but had signaled its intent to upgrade to GX to improve the passenger experience when the global broadband service is available.
"The 777 will have Panasonic and the A330 will have Panasonic [Ku connectivity], but the 787 and the A350 will have to rely on the development of [GX] because they are not compatible [with our choice of Thales IFE], Qatar Airways chief Akbar Al Baker said in January.
Additionally, Vietnam Airlines had hoped to offer GX on aircraft this year, with Gogo acting as service provider. Air Canada and other carriers were said to be in the midst of studying GX.
Honeywell, which is building the antennas for GX, believes that some airlines carrying OnAir's light connectivity will ultimately move those L-band channels over to safety services for the cockpit, and adopt GX for the cabin. But any plan to do so will be delayed in light of the GX setback.
Meanwhile, rivals to Thales and OnAir have benefitted from the protracted GX delays.
[Top photo credit: Qatar Airways]