Philip Clinch, SITA's aircraft services VP, has a strict position on Inmarsat's proposed aircraft tracking solution to IATA and ICAO. "[Inmarsat] cannot directly implement what they proposed," said Clinch, speaking of the satellite operator's proposal to IATA/ICAO in May to provide periodic position location services for Classic Aero equipped aircraft. SITA being the key to that implementation-in-question, Clinch shared that SITA is currently in talks with Inmarsat about how the service would work, and as it turns out — exactly how SITA's own tracking solution will fit snugly into the same picture.
The SITA AIRCOM Server Flight Tracker solution, as it's called, uses already long-haul requisite ADS-C in concert with ACARS, but expands ADS-C request capability into the hands of airlines. Traditionally handled only by air traffic control, SITA wants to give airlines the aptitude to request flight location and see their aircraft from takeoff to landing. According to Clinch, quite a few airlines are testing the service now, though he declined to reveal pilot customers' names or numbers. The company recently engaged in fruitful conversations about its tracking solution with the Indian aviation community.
"What's most important to SITA … is identifying not the tracking itself but more identifying the logic of when something goes wrong, when something isn't where it should be, and what should happen," said Clinch.
Inmarsat's periodic free tracking may be a part of the airlines-ATC-SITA scenario as well, Clinch admitted. "In theory, yeah. That's possible. It's what we're discussing with Inmarsat," said Clinch. "We're discussing with Inmarsat what the conditions will be between SITA and Inmarsat for the use of that link. They might wave charges for certain types of traffic across that link … for our customers it would need to go through SITA because Inmarsat doesn't charge the airlines and they don't have contracts with the airlines, so they cannot directly implement what they proposed."
While that may be true, head of standards development at ARINC Paul Prisaznuk pointed out that most aircraft operating Pacific routes and all operating FANS 1/A in the world are able to purchase Inmarsat Classic Aero service. "This includes all 747s, all 777s, all A380s, all A340s and all A330s. Many airlines large and small are in fact Classic Aero operators," said Prisaznuk in an email to RGN, and according to Inmarsat, 80% of transoceanic commercial transport aircraft, approximately 3,500, use Classic Aero for ADS-C. By those numbers, SITA is nearly as dependent on the Inmarsat Classic Aero link as Inmarsat is on SITA's implementation power, although Clinch made it clear AIRCOM is not limited to Inmarsat's link, and can use other links from VHF to Iridium.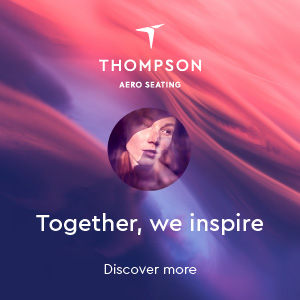 So SITA and Inmarsat are in it together, but why have so many airlines demurred in taking on Inmarsat's free offer, at least as part of a greater picture? In response, Clinch said, "The Inmarsat offer might save some money — the reports don't cost anything, the charges are lifted for them, but I think the airlines now realize that doesn't solve the problem specifically. It isn't really giving them aircraft tracking, … what's needed to solve the problem is more what I've described [a constant ADS-C aircraft link], which SITA will be providing."
On the classic aviation question of ensuring redundancy for position location services that are fast becoming critical, Clinch said he is not in favor of a requirement for any sort of backup system. Yet AIRCOM itself is in a sense a redundant system, in that airlines' ADS-C connection to their own fleets serve as backup to air traffic control tracking. AIRCOM would likewise cover link-loss during air traffic control handover transition periods between different countries.
"I think it's up to the community to understand the costs of the different options becoming available because every system has it costs … I don't think you can say 'need,' I think you need to think in terms of justification," said Clinch.
Featured image credited to SITA