As news breaks that JetBlue Airways and Delta Air Lines have received formal FAA approval to permit passengers to use their personal electronic devices gate-to-gate, it has become apparent that airlines operating new aircraft and/or those that have gone through the rigorous testing associated with inflight Wi-Fi certification are fairly well positioned to meet the agency's new guidelines for expanding PED use.
But it would be rather unobservant of me not to point out the obvious – these carriers, together with American Airlines, had inside knowledge of what requirements were coming down the pike for the simple reason that they participated in the FAA advisory panel established to make recommendations to the agency for expanded PED use.
In short, membership in the so-called aviation rulemaking committee (ARC) would appear to have benefits, at least insofar as members gained knowledge that their competitors did not. Certainly one could make the argument that, going forward, it would behoove airlines to participate in FAA panels that will play a steering role in dramatically altering their operations and the passenger experience.
Airlines that now feel a little behind the curve can take heart, however. The FAA's 'PED Aid To Operators' document, released yesterday, is fairly explicit in explaining what steps must be taken to gain approval. And, as mentioned above, airlines that offer inflight Wi-Fi – as many do – could have a leg up.
According to the FAA, airlines need to demonstrate aircraft PED immunity to electromagnetic interference (EMI) by conducting a "back-door" interference assessment, with the goal of ensuring that emissions radiated by PEDs do not couple directly to aircraft wiring and avionics. They must also conduct a "front-door" interference assessment to ensure PED emissions don't couple to aircraft radio receivers directly through the receiver antenna.
The gold standard for ensuring PED tolerance is RTCA DO-307, which was drafted in 2007 and recognized by the FAA in 2010. As previously reported by the APEX Editor's Blog, the FAA is pointing airlines to DO-307 as an acceptable means for demonstrating aircraft tolerance to both back-door coupling and front-door coupling.
But there are other acceptable methods to prove back-door immunity. For instance, airlines can provide data that supports a previous PED use allowance determination, such as Wi-Fi system or cell phone testing done to support inflight use. To prove front-door immunity, avionics or electrical systems that have major, hazardous or catastrophic failure conditions can pass muster if they are documented to meet the interference path loss requirements of DO-307 or DO-294, the latter being the RTCA's guidance for allowing transmitting PEDs (T-PEDs) on aircraft. Here again, much of the heavy lifting will already have been done for Wi-Fi equipped aircraft.
United Airlines, for instance, is working to equip its fleet with connectivity. The Panasonic Avionics Ku-band connectivity system being installed on a hefty portion of United's fleet has to be compliant with either DO-294 or DO-307. "When Panasonic does IFEC STCs for a retrofit, we have to address DO-294. If an OEM (e.g. Airbus or Boeing) wants to deliver a brand new plane that is T-PED tolerant they have to address DO-307. So DO-294 is for retrofit, DO-307 is brand new planes," confirms a Panasonic spokesman.
Aircraft that demonstrated tolerance when tested for installation of Wi-Fi systems are "absolutely" advantaged when seeking to prove PED tolerance, adds Global Eagle chief technology officer John Guidon. Global Eagle's Row 44 unit provides Ku-band satellite-supported inflight connectivity to Southwest Airlines. "The expectation is that the work has already been done, and we, out of an abundance of caution, have to make sure that all our i's are dotted and our t's are crossed with respect to the new state of affairs. We think we've gathered all that information."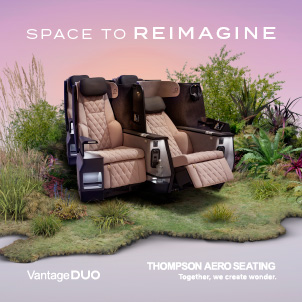 Long-time industry consultant – and a member of the ARC – Michael Childers notes that even though aircraft tested for the installation of Wi-Fi systems might be more PED tolerant than some other aircraft, the ARC "nonetheless recommended that even those aircraft be subjected to risk assessment and mitigation procedures."
Exercising this level of caution was necessary, he says. "While we know that newer aircraft were designed to be more PED tolerant, and while we believe that emissions from newer PEDs may represent less risk, we were unable to determine that these risks no longer exist, nor were we willing to recommend the expansion of PED usage on aircraft that have not been subjected to specific risk assessment and mitigation procedures.
"Aircraft that were not designed under DO-307 guidelines or that have had modifications that might increase the risk of interference from PEDs, may represent an unacceptable risk to flight safety to such an extent that we recommended that PED usage not be expanded on such aircraft without these risk assessment and mitigation procedures."
Meanwhile, JetBlue and Delta have already implemented operational procedures to support passengers' gate-to-gate use of PEDs. JetBlue director of product development Jamie Perry says, "We knew this was really important to our customers and to inflight crewmembers and wanted to get the new rules in place as fast as we could."
[Update: Most US carriers now offer gate-to-gate use of PEDs.]