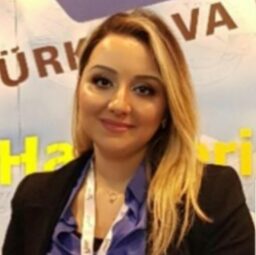 Contributing Writer
Şenay Didem Kuzu has reported from dozens of countries around the world, including Brussels, Qatar, Russia and the UK. She is now an international correspondent and aviation journalist based in Ankara, Turkey.
Having worked as a reporter for more than five years at Turkey's state television, Kuzu conducted many exclusive interviews and prepared special dossiers on aircraft accident investigations including US Airways flight 1549, which landed on the Hudson river in 2009; and the Turkish Airlines Boeing 747 freighter crash in Kyrgyzstan in 2017.
She graduated from Ankara University with a major in English Literature. She also studied literature for a term at the University of Oxford.
Kuzu is the author of a Turkish novel, "727'den Kaçış: FBI'ın aranan ismi D.B.Cooper," published in 2021. She is also the Turkish translator of The New York Times best-selling book Crash Detectives by Christine Negroni. Kuzu has developed a passion for aviation journalism. She also enjoys flying and swimming.