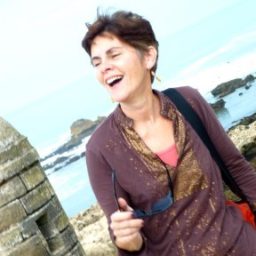 Contributing Editor
Christine Negroni is an aviation and travel writer whose work appears in The New York Times, The International Herald Tribune, Aircraft Interiors International magazine, Air & Space, Airways, Executive Travel magazine and many other industry and general interest publications. She is an on-camera contributor to CNN, ABC and NBC News and writes the blog, FLYING LESSONS, which recently achieved one half million page views.
She covered the crash of TWA Flight 800 for CNN and went on to write The New York Times Notable Book of the Year, Deadly Departure (now available as an e-book). Her book, The Crash Detectives, Investigating the World's Most Mysterious Air Disasters will be published by Penguin Books in September 2016.  From 2000 to 2008, she was director of investigations for a New York aviation law firm. In 2005 she was admitted to membership in the International Society of Air Safety Investigators. From 2000 to 2005 she was a member of an FAA rulemaking advisory committee on aging aircraft systems. She was interviewed by the White House and shortlisted twice for a Presidential nomination to the National Transportation Safety Board.
These experiences give Christine a breadth of experience in aviation that includes an understanding of the regulatory, legal, safety, political and business aspects of the industry. She uses her considerable communication skills to share this knowledge with the public and the industry.
Email: Christine.negroni@gmail.com
Twitter: @CNegroni