Commercial aviation is awash in stunning renderings of compelling new aircraft interior concepts. But some ideas never make it beyond the computer. That's why, when we learned that a working prototype of the groundbreaking Air4All system will be unveiled from 6-8 June at the Aircraft Interiors Expo in Hamburg — and that Delta Flight Products has partnered with the consortium behind this accessible travel innovation — we had to learn more.
For the uninitiated, Air4All enables powered wheelchair users to remain in their own mobility devices for their entire journey, including on board, by converting a standard passenger seat to an accommodation for a wheelchair restraint system. And because it doesn't encroach on seat count, industry may find it increasingly difficult to argue against accommodating wheelchair users on board once Air4All, or indeed other products with a similar boast, gain certification.
Transport design specialist PriestmanGoode has served as design lead in the Air4All consortium since 2019, working with Chris Wood MBE of Flying Disabled, EASA-approved design organization SWS Certification and wheelchair manufacturer Sunrise. Renderings of their concept were provided to media in 2021.
But more recently, Delta's wholly owned subsidiary, Delta Flight Products (DFP), and Air4All "have partnered to bring the concept of this seat through engineering development and manufacturing", DFP president Rick Salanitri and Flying Disabled founder Chris Wood tell Runway Girl Network.
Work on the prototype progressed considerably in the months leading up to the seat's unveiling next week. "The prototype to be displayed at the show is a functional seat, representative of a product that can be installed on an aircraft. The current design is spatially fit for an A321 aircraft, but the unique design of the seat allows for installation on many aircraft types with only minor modifications," explain Salanitri and Wood.
Indeed, while initial designs have focused on the Airbus A320 family and Boeing 737 series, the offering is expected to be expanded to widebody aircraft.
Established by Delta to rethink aircraft interiors and IFE, DFP's partnership with Air4All is a major coup for the project.
But for Salanitri, DFP's involvement "is fundamental to our goal of always working towards improving the passenger experience. This project is especially important to us as it has the potential to improve the travel experience for passengers with reduced mobility by allowing them to remain in their own powered wheelchairs throughout the entire travel journey."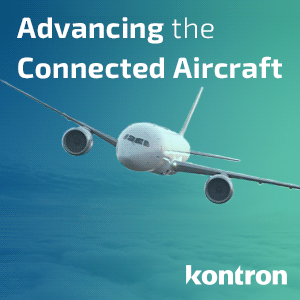 Preliminary discussions have taken place with regulators to ensure that the design can meet US FAA, European EASA and UK CAA requirements, and achieve certification.
These discussions come at a time when the DOT is working on a future rule that would allow passengers to remain in their own wheelchairs during flight.
Noting that "no other form of transportation — trains, buses, boats — forces you to give up your mobility device when you board, and the same ought to be true of airlines," US Transportation Secretary Pete Buttigieg last year vowed that: "[I]n the months and years ahead, we plan to work toward a new rule that will allow passengers to stay in their personal wheelchairs when they fly. We know this won't happen overnight but it is a goal that we have to work to fulfill."
While the Air4All product remains in its early development stages, with approximately 18 months of work and reviews ahead, Salanitri reckons that Delta Air Lines will keep a keen eye on the progress of this concept as it is "always looking for ways to improve the travel experience for all customers".
After AIX, the group will finalize design decisions and apply for regulatory certification."Testing to provide the regulators with all of the data required will follow. Flight trials may follow. Our campaign will continue until the product is helping passengers with reduced mobility every day," say Wood and Salanitri.
Related Articles:
All images courtesy of PriestmanGoode, Flying Disabled and Delta Flight Products