ELeather has been certified to the Recycled Claim Standard (RCS) by Control Union Certifications, an independent third-party, to give assurance to their customers that their latest ELeather materials contain a significant portion of recycled leather.
The RCS is used as a chain of custody to track recycled raw materials through the supply chain and is an independent external validation of the manufacturer's claims. The standard verifies the presence, sources and amount of recycled material in a final product.
ELeather materials have always been developed and manufactured with the aim to utilise what the leather industry classes as "offcuts" which usually end up in landfill sites. A significant amount of a leather hide is often discarded, which amounts to thousands of tonnes of waste every year. ELeather collect those unused parts and transform them into a material suitable for use on anything from an airplane seat to a luxury handbag, shoe and even pet accessories.
"Since our engineered leather production began in 2007, we have recycled over 7,000 tonnes of leather waste – that's the weight of 16 Boeing 747's," said ELeather CEO, John Kennedy.
As the world sits up and pays closer attention to environmental issues, brands are increasingly looking into new ways to be more sustainable. Consumer and lifestyle markets in particular are seeking alternative, innovative materials to work with that can offer high performance while supporting their drive to be greener. Reducing waste and recycling more is one way to move the needle in the right direction, making ELeather the natural partner for such companies.
"Over the last year or two, we have seen a large increase in the number of leading brands choosing to work with us, as they see the very close alignment of our sustainability roadmap to theirs.  Our focus on being data-driven, authentic and transparent resonates well with their values, and the ever-increasing expectations of their customers." said ELeather CEO, John Kennedy.
ELeather's sustainability roadmap is focused on delivering high-performing materials with a significant recycled content and lower environmental footprint.
ELeather materials contain up to 55% recycled leather, and now, thanks to the official RCS Scope Certificate awarded by Control Union Certifications, customers don't have to just take their word for it!
The current certificate details the material composition of ELeather's latest material developments for consumer and lifestyle markets and they will continue to certify each new product in the future to provide complete transparency and reassurance. For a copy of the certificate, please contact the ELeather team today and to find out more about their commitment to the environment, visit here sustainability page.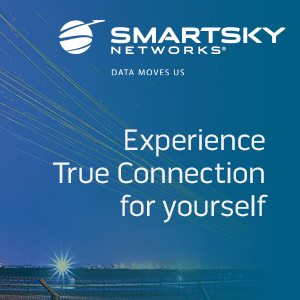 About ELeather
ELeather is the pioneer of sustainable, engineered leather, transforming leather into advanced materials while achieving a significantly lower environmental impact.
ELeather reduces waste, increases performance and enables brands to create extraordinary products and memorable customer experiences while improving sustainability.
Born in the UK, ELeather has grown to supply industries ranging from transport to consumer markets across the world.
Exporting to over 40 countries with an established blue chip global customer base, the ELeather team are proud to supply over 150 airlines, including the world's four largest, as well as transforming over 12,000 rail vehicles and providing a better passenger experience to many leading bus operators and OEMs.
ELeather has received multiple technology and sustainability awards, including The Sunday Times 'Tech Track 100' and 'International Track 200', Global Cleantech 100, the ACM Greener Pathways award, and the Financial Times 1000 Companies to Inspire Britain.