Russia's Aeroflot has been named as the world's most on-time mainline airline in the annual On-Time Performance (OTP) Review released today by travel data and analytics expert Cirium.
The OTP Review identifies the world's best performing airlines and airports for on-time flight operations in 2019.
According to the long-running analysis by Cirium, which ranks the top ten most on-time airlines and airports globally, by size and region, 86.7 per cent of Aeroflot's flights operated on time in 2019.
Japanese airline All Nippon Airways (ANA) came in second place with 86.3 per cent of its flights on time.
Last year's winner, Delta Air Lines, took third place in the global category with 85.7 per cent of flights arriving on time but topped the ranking in the North America category in both mainline and network*.
Meanwhile, Latin American airline LATAM clinches top ranking of the global network airline category with 86.7 per cent of the flights in its network arriving on time.
The 2019 Review also reveals that the most punctual airline in Europe is also Aeroflot. In the Asia Pacific, ANA takes top spot; Copa Airlines is most on time in Latin America; and in the Middle East and Africa, Qatar Airways beats Emirates to top ranking.
Japanese airline StarFlyer is named the world's most punctual low cost carrier with 91.4 per cent of flights arriving on-schedule**.
Cirium's OTP Review also identifies the world's most punctual airport, with Moscow's Sheremetyevo International (SVO) operating the most on-schedule departing flights, with 95 per cent being on time.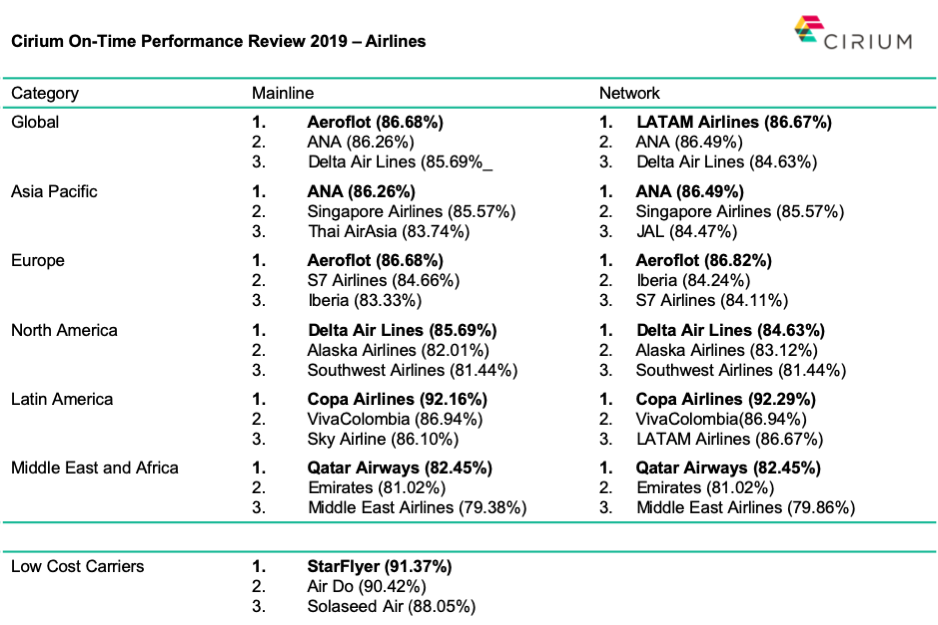 Cirium has now published its annual review for 11 consecutive years. It is designed to raise the benchmark by encouraging airlines and airports to invest, ensuring they operate on time and provide their customers with a best-in-class travel experience, both in the air and on the ground.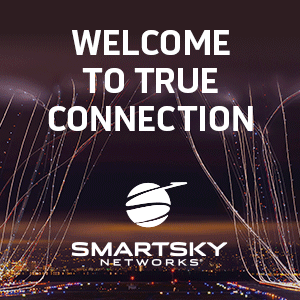 Jeremy Bowen, Cirium CEO, said: "We apply the highest level of data analysis to form our On-Time Performance Review and we're delighted to announce that Aeroflot surpassed other leading airlines as the world's most on-time mainline airline.
"Looking at the Russian carrier's past year it's clear that as Aeroflot has more controls in place over their environment than most, that helps enormously to drive operational efficiency. Russia's successful year continues with Moscow's Sheremetyevo International airport also winning the top spot as the most punctual airport.
"Airlines and airports which consistently operate on time and go that extra mile for their customers deserve to be recognised in an increasingly competitive environment and should be justifiably proud of reaching such a world-class industry standard."
Jeremy Bowen added: "Achieving world-class customer satisfaction and industry-leading product differentiation is about more than just competitively priced tickets and flight availability. When choosing who to fly with, savvy travellers also now consider airline punctuality and operational reliability.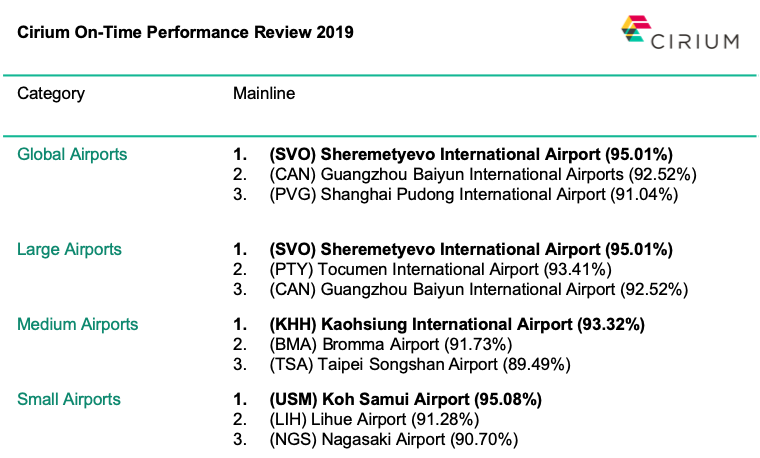 * Mainline refers to a system of flights that are operated by a major airline and does not include airline partners. Network is a system of flights that are flown by a major airline and include the flights that are marketed by the airline but are operated by a separate airline partner.
** Airlines in each category have different thresholds in terms of flight coverage and capacity which are tracked.
About Cirium 
Cirium brings together powerful data and analytics to keep the world in motion. Delivering insight, built from decades of experience in the sector, enabling travel companies, aircraft manufacturers, airports, airlines and financial institutions, among others, to make logical and informed decisions which shape the future of travel, growing revenues and enhancing customer experiences. Cirium is part of RELX, a global provider of information-based analytics and decision tools for professional and business customers.