Inmarsat, the world leader in global, mobile satellite communications has received formal confirmation from its launch partner, Arianespace, that the company's GX5 satellite will be launched from the Guiana Space Center in Kourou, French Guiana on Friday 22 November 2019. The launch window is between 21:08 and 22:43 UK time/UTC.
The expected mission time of the Ariane 5 rocket is 34 minutes, 14 seconds, with separation of the 4,007kg GX5 satellite the final step at approximately 34 minutes, 7 seconds after launch.
Global Xpress (GX), which powers the award-winning GX Aviation and Jet ConneX (JX) inflight broadband services, is the most successful service launch in the history of Inmarsat and GX5 is the most advanced satellite in the Global Xpress (GX) fleet. GX5 will be fully integrated into the existing GX network, delivering focused capacity that allows the airline and business aviation markets to meet rapidly growing demand for seamless inflight broadband in Europe and the Middle East. It represents a significant advance in the capabilities of the network, offering more capacity than the entire existing GX satellite fleet combined into the region.
Connectivity services delivered over GX5 will be backwards compatible for all existing GX terminals, future-proofing the investment of Inmarsat's aviation customers and ensuring that their requirements will continue to be met as demand for capacity continues to increase. GX Aviation customers include leading airlines such as Qatar Airways, Air New Zealand, Lufthansa, AirAsia and Singapore Airlines, while JX has been activated on more than 600 business jets.
"As demand for inflight Wi-Fi continues to accelerate, additional capacity is needed to meet long-term future growth. We have spent the last five years planning and investing in our technology roadmap, to ensure that we can confidently continue to meet this growing demand for connectivity," said Philip Balaam, President of Inmarsat Aviation.
"The upcoming launch of GX5 over Europe and the Middle East is a pivotal moment in the development of GX Aviation and Jet ConneX. It is proof of Inmarsat's ambition and commitment to ensure customers can rely on our world-leading inflight connectivity service not just today, but for decades to come."
GX5 and the forthcoming seven additional GX satellites, planned for launch in the coming four years, further extend Inmarsat's global leadership in true broadband services, which is supported by the company's network of world leading technology, manufacturing and channel partners.
GX5 demonstrates Inmarsat's investment in continued innovation, service growth, availability, reliability and quality for its customers and partners. The new satellite is significantly more powerful than any previous GX satellite, is 25 per cent smaller and was delivered much more quickly, in just two and a half years from order to launch.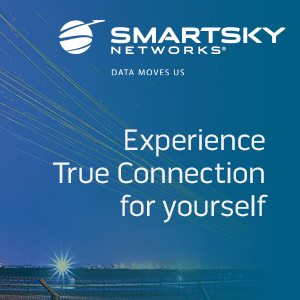 About Inmarsat
Inmarsat is the world leader in global, mobile satellite communications. It owns and operates the world's best global portfolio of satellite networks, specifically designed for customer mobility, and holds a multi-layered, global spectrum portfolio, covering L-band, Ka-band and S-band, enabling unparalleled breadth and diversity in the solutions it provides.  Inmarsat's long established global distribution network includes not only the world's leading channel partners but also its own strong direct retail capabilities, enabling end to end customer service assurance.  The company has an unrivalled track record of operating the world's most reliable global mobile satellite networks, sustaining business and mission critical safety & operational applications for 40 years. It is also a major driving force behind technological innovation in mobile satellite communications, sustaining its leadership through a substantial investment and a powerful network of technology and manufacturing partners.   Inmarsat operates across a diversified portfolio of sectors with the financial resources to fund its business strategy and holds leading positions in the Maritime, Government and Aviation satcoms markets, operating consistently as a trusted, responsive and high quality partner to its customers across the globe.
INTRO COPY FOR PHOTOS: Inmarsat GX5 – Departure to launch site © Thales Alenia Space_Emmanuel Briot (3); Inmarsat GX5 – Departure to launch site © Thales Alenia Space_Emmanuel Briot (5)
Photograph shows The Inmarsat GX5 satellite beginning its journey from the Thales Alenia Space facility in Cannes to Nice airport, from where it begins a day long journey to the Arianespace launch facility in French Guiana on an Antonov 124-100 aircraft.