Global Eagle Entertainment Inc. announced a new collaboration with digital advertising technology leader Inadvia to help maximize airline advertising revenue and reach media budgets previously not accessible for inflight advertising.
Inadvia's programmatic technology automates the selling of digital advertising and provides an efficient and effective way to monetize available inventory at the highest price and volume, allowing Global Eagle to better serve both airline customers and the advertisers that want to reach passengers during their travel experience.
The platform supports Global Eagle's media sales team to maximize sell-through rates, streamline media operations and help advertisers better plan, buy, optimize and target their campaigns. Global Eagle will bring this advertising technology to the airline market in early 2019, with a view to extend it to other key mobility markets thereafter.
"Digital advertising is now the largest ad market in the world, with video ads achieving steep growth and premium rates. As the majority of US digital video advertising is now bought programmatically, our collaboration with Inadvia is instrumental in helping us monetize advertising more intelligently and solve key technical hurdles for our airline customers," said Global Eagle Senior VP Aviation Alexis Steinman.
"We are delighted to be able to work with the team at Global Eagle and its partners to maximize the advertising opportunity their world-class platforms offer. Working together, we know our programmatic advertising solution will be the perfect fit for Global Eagle's Inflight Entertainment and Connectivity (IFEC) platforms going forward," said Matthew Blay, Director, Inadvia. "Demonstrating a credible and scalable way to effectively monetize platforms is crucial for the future success of IFEC, and Global Eagle has firmly placed itself as one of the forerunners in this regard."
Global Eagle is proud to work with more than 220 airlines across the world.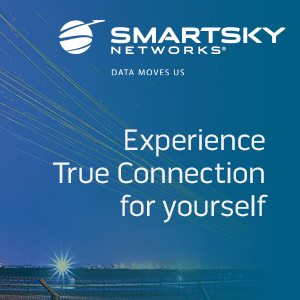 About Inadvia
Inadvia is the world's leading programmatic advertising platform specializing in Inflight and In-Transit Media. Inadvia has solved the technical challenges involved in plugging Bring Your Own Device (BYOD) and seatback entertainment systems into the programmatic advertising ecosystem, by setting media-industry friendly standards and being able to work in disconnected environments. Inadvia allows airlines and transportation providers to effectively maximize monetization of Inflight and In-Transit Entertainment, in a way that makes it easy for advertisers to buy, and allows full control and peace of mind to the airline/ operator – maximizing revenue in a way never before possible.
About Global Eagle
Global Eagle is a leading provider of media, content, connectivity and data analytics to markets across air, sea and land. Global Eagle offers a fully integrated suite of rich media content and seamless connectivity solutions to airlines, cruise lines, commercial ships, high-end yachts, ferries and land locations worldwide. With approximately 1,400 employees and 50 offices on six continents and leading global satellite and ground networks, the company delivers exceptional service and rapid support to a diverse customer base.