An unconfirmed story making the rounds on social media yesterday of a flight attendant who expressed heartbreak after transporting a group of immigrant children on a red-eye flight from Phoenix to Miami has gained credibility after American Airlines and United Airlines issued statements saying they are unwilling to be used by the US government to transport immigrant children separated from their parents.
This situation conflicts with airlines' stated commitment to fight human trafficking, under an ongoing initiative of the International Air Transport Association (IATA). The association has launched an Eyes Open campaign which expressly trains flight attendants and other airline and airport employees to be aware of children and adults on flights who may seem to be under distress and showing signs of being transported against their will by traffickers.
American Airlines issued a statement today saying, "The family separation process that has been widely publicized is not at all aligned with the values of American Airlines – we bring families together, not apart."
The airline added that it had "no knowledge that the federal government has used American to transport children who have been separated from their parents" but still "requested the federal government to immediately refrain from using American" for this purpose.
"We have no desire to be associated with separating families, or worse, to profit from it. We have every expectation the government will comply with our request and we thank them for doing so."
United Airlines issued a similar statement expressing concern over reports "that commercial airlines have been used to transport immigrant children." The airline said it had conducted "some internal research"  and found no evidence that these children had flown with United.
However, United was also clear that it had no desire to be used for this transport. "Based on our serious concerns about this policy and how it's in deep conflict with our company's values, we have contacted federal officials to inform them that they should not transport immigrant children on United aircraft who have been separated from their parents. Our company's shared purpose is to connect people and unite the world. This policy and its impact on thousands of children is in deep conflict with that mission and we want no part of it," United stated.
Unionized flight attendants also expressed their concerns about separating children from their parents, and condemned any action to the contrary.
This is a situation where – as with the policy suddenly banning immigration from certain countries – airlines were caught unprepared by the Trump administration.
Given their commitment to protecting children and adults from human trafficking, RGN asked IATA representatives during the recent IATA Annual General Meeting in Sydney about the possibility that the family separation policy could result in children being trafficked or relocated by air. At the time, the response was merely:
That's not in this campaign. There is clear guidance on children … but that [immigration policy] is not related to the [Eyes Open] campaign.
Since thousands of children have now been torn from their families and transported to unknown locations around the country, with no clear accountability, airlines will now need to be extra vigilant that they do not end up being the vehicles by which these children disappear from the map.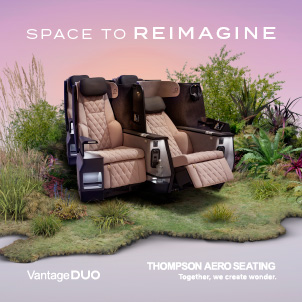 The Department of Homeland Security's spokesperson had a meltdown on Twitter today in response to the statements from American and United, as well as from Frontier. He accused the carriers of no longer wanting "to partner with the brave men and women of DHS to protect the traveling public, combat human trafficking, and to swiftly reunite unaccompanied illegal immigrant children with their families".
Even a reversal of Trump's policy – he signed an executive order today – does not necessarily ensure that babies, children and young adults won't be transported by third parties. The order states that it is the "policy of this Administration to maintain family unity, including by detaining alien families together where appropriate and consistent with law and available resources".
Airline policy categorizing children as young as 12 years old as qualified to travel unaccompanied will further complicate matters. Carriers must ensure that they do not inadvertently traffic older children who may never be reunited with their families.
They should anticipate this possibility too, and adjust their Eyes Open efforts accordingly. These are unprecedented times and they require vigilance.
Related Articles: