Lufthansa Technik AG has signed a contract with an undisclosed customer concerning development and delivery of its new TIOS+ radome (Three-In-One-Solution). The customer, a renowned completion center for VIP aircraft, is the first buyer for the new radome technology. The radome will be installed on a Boeing 737 MAX 8.
TIOS+ is a product of Original Equipment Innovation (OEI), Lufthansa Technik's product division dedicated to the development and manufacture for innovative products. The customer will receive the first shipset of TIOS+ by the end of 2018.
TIOS+ is a triple Band (L, Ku, Ka) elegant and fuel efficient tail mount solution for the 737 family. Nearly 20 years after the introduction of the popular TIOS (Two-In-One-Solution) radome, Lufthansa Technik has been able to advance the system for use with Ka-band installations. Within only six months, Lufthansa Technik developed this product and established an in-house manufacturing setup in Hamburg.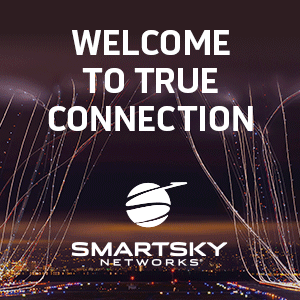 To develop the new radome, Lufthansa Technik has used its many years of experience with fiber-reinforced structures in the repair of radomes. The company's ARC® (Airframe-Related Components) division in Hamburg specializes in composite structures and fulfills all the necessary requirements. In addition to having its own production equipment, such as autoclaves, robotic systems and cold storage for material, Lufthansa Technik's ARC offers highly-qualified and experienced staff. The team can manufacture radomes of almost any type, for installation on the vertical stabilizer (tail-mounted) or for mounting on the fuselage. TIOS+ is one of the products produced by the ARC team. The team has already developed and delivered another radome product in 2017.
The future development aims at the adaption of TIOS+ to the Boeing 737 MAX 7 and 737 MAX 9 aircraft types.