Air New Zealand has added some spice to holiday merry making with its new video of Santa trying to decipher some requests from little ones with robust Kiwi accents. Was that a wish for a biscuitball or a basketball? A bug screen TV? A book of magic trucks instead of tricks? A beard or a bed? An ear plane?
At the start, neither Santa nor his helper-elf can figure out the requests as they are phoned in from hopeful children. The befuddled elves are daunted by the prospect of manufacturing and delivering these items they have never heard of. Fortunately for Santa, a flight crew from Air New Zealand steps into the work room and translates for him. They also offer a brief lesson on Kiwi linguistics.
The Air New Zealand video, like others before it, highlights the wit and creativity of the airline's marketing team.
"Each piece of content is developed to capture the spirit of a particular point in time and 'A Very Merry Mistake' is no different," Jodi Williams, Air New Zealand general manager global brand and content marketing tells RGN. "Audiences have come to expect that we raise the bar with each release."
This latest Christmas video was produced with creative agency Host/Havas in Australia. The agency produced last year's Christmas video, Summer Wonderland, featuring Irish pop star Ronan Keating and Kiwi actor Julian Dennison.
Planning for the latest production began earlier this year in March, according to Williams. Initial reaction reveals the carrier has a hit on its hands, with robust views and comments. The content has also been featured on global media outlets including Mashable and MTV Australia.
In addition to the latest Christmas video, Air New Zealand will be giving away some of Santa's toyshop "mistakes" shown in the video through its social media channels. Also, customers who book flights online or through a travel agent until 22 December will be eligible to win $10,000 Airports Dollars.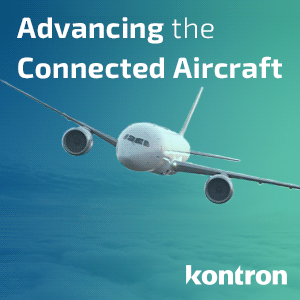 Air New Zealand has a tradition of using off-beat humor in its advertising as well as inflight safety videos. The carrier cut its cinematic teeth, so to speak, with its "unique' inflight safety videos featuring cheeky humor, which have amassed more than 130 million online views
This latest video pokes gentle fun at the Kiwi accent prevalent among New Zealanders.
"New Zealand English has had 150 years to go native. In that time, the short vowels have wandered and that's what makes it sound so distinctive – as the flight attendant in the video explains," Miriam Meyerhoff, Professor of Linguistics at Victoria University of Wellington explains. "It's great to see Kiwis owning this distinctiveness and embracing it for comic effect."
What's next on the agenda for the creative team at Air New Zealand?
"We like to surprise and delight with each new piece of content, so you'll have to wait and see but we do already have something in the works," said Williams.
Related Articles: