Millions of children and adults are victims of one of the vilest of crimes, human trafficking. Between 2010 and 2012 alone, trafficked victims holding citizenship from 152 different countries were found in 124 countries. Thankfully, there is a growing number of people determined to stamp out this deplorable practice, and some have taken the fight to the skies.
We speak with Sarah-Jane Prew, editor of cabinsafetyupdate.com, a website focused on disseminating information about passenger and crew safety in the skies. She recently underwent training on Human Trafficking Awareness in Houston, Texas, under the auspices of the United Nations Office of Drugs and Crime (UNODC) in collaboration with Airline Ambassadors International, a US-based non-profit.
Tell us a bit about yourself and your background.
SJP: I've worked in aviation security and cabin safety for 20 years. I work as an advisor and consultant. I run aviation security and safety events and provide training to airlines. In addition, I work for Crimestoppers (a UK-based non-profit that works directly with law enforcement to locate criminals) as part of their human trafficking prevention effort.
How long has cabinsafetyupdate.com been in existence and what is it primarily about?
SJP: Cabin Safety Update has been a print publication since 1995, distributed globally to airlines, industry players, regulators, academics and trainers. It is a resource for professional airline safety personnel wanting to keep abreast of information on passenger and crew safety in the skies. We went digital in June 2016.
Tell us about the Human Trafficking Awareness training. What did you learn?
SJP: I was already involved with the human trafficking effort through Crimestoppers UK, so I just brought the two elements together: aviation and law enforcement. Airline Ambassadors spoke at one of the security events that I ran and subsequently had me attend the UNODC training in Human Trafficking Awareness in Houston this January.
The training involves learning to spot the signs of people involved in trafficking, whether victim or perpetrator. For example, looking out for travelers inappropriately dressed for the route they're travelling. They might show signs of being undernourished, or perhaps unusually nervous. There could be groups of people who don't look like a family, yet seem to be being controlled by an individual. It is about awareness of the signs and how to deal with them; how to interact to find out more and (if still suspicious) who to report it to.
Airline crews have an ideal opportunity to observe passengers. If they do have suspicions they can report those back to the ground and then law enforcement can meet the aircraft.
Do you think the travelling public can be co-opted into this fight?
SJP: The infrastructure has to be in place. You've got to get the right people talking to each other, at the right level. One of my aims is making law enforcement understand how aviation can fit in and help the effort.
[The] majority of people don't realize that this is happening, so first it is an education process (that trafficking is happening). Secondly, it is an awareness and 'spot the signs' process. It's a three-pronged approach: response on the ground (law enforcement), the airline (crew) then airport personnel and passengers.
If a passenger observes what he or she believes may be a trafficked child, what is the immediate next step? Alerting crew, who will then alert law enforcement? Or should the passenger immediately alert law enforcement?
SJP: A passenger should alert crew who should have a system in place to alert law enforcement. At an airport they could alert border controls – for example, Border Force in the UK.
Should a passenger ever approach the adult traveling with a child who they suspect may be a victim of trafficking?
SJP: No, passengers should not approach anyone they suspect – hand it to over to authorities.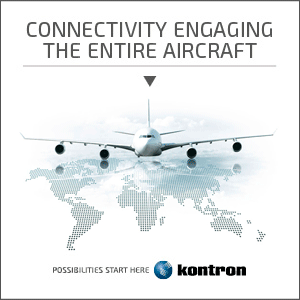 In addition to Crimestoppers UK, are there any other organizations focused on ending trafficking that people should be aware of?
SJP: Yes Airline Ambassadors are the main organisation to mention – they do great work in the USA and are branching out worldwide – I have been over to the US to undertake their training with the UNODC and hope incorporate their work into the UK.
Flight attendant Shelia Fedrick was recently celebrated for her work in rescuing a trafficked teen (link here). Do you believe flight crews are being adequately trained to spot trafficking; are any regions of the world – or indeed airlines – exemplary in this regard?
SJP: Unfortunately airlines are not always doing enough to train the awareness to crews. The FAA mandated this training in July 2016 – other nations have not yet done so, including the UK.