As President Trump's "America First" policies continue to raise alarm bells around the world, the US Air Line Pilots Association (ALPA) has spotted a potential silver lining for its members.
The union's long-running campaign to prevent Norwegian Air International (NAI) from flying to the USA has been reignited by its belief that the new administration's nationalistic approach could result in an overturning of the December decision by the Department of Transportation to award a foreign air carrier permit to the European operator.
ALPA tells RGN that it believes Norwegian's plan to use its Irish subsidiary, NAI, to operate transatlantic flights to US cities "puts US airlines at a tremendous economic disadvantage, threatens US airline workers' jobs, and flies in the face of the Trump administration's 'America First' governing philosophy".
Adds the union: "We support enforcing US trade agreements and we believe the Trump administration will agree because of the president's commitment to put America first."
ALPA is not alone in thinking the direction the new US government appears to be taking the country in could extinguish, or at least partially smother, Norwegian's American dream. But it is not just the hopes of one Scandinavian airline that could be dashed if the USA embarks on a path of protectionism and isolationism.
Passengers who have become accustomed to lower fares and wider choice, the US aerospace industry and the country's tourism sector could all be negatively affected.
"President Trump's acceptance speech referenced international policy placing American interests first. This points to a more mercantilist aeropolitical approach, with the US continuing to endorse Open Skies, where such arrangements are to the benefit of US airlines, rolling back to more restrictive arrangements where they are not," says HSBC airline analyst Andrew Lobbenberg in a November research note.
While this might initially be music to the ears of US legacy carriers, it is perhaps less of a catchy tune to passengers, aircraft manufacturers and US businesses dependent on tourism.
"Whilst the US major airlines will continue to argue against the operations of Norwegian and the Gulf carriers, we note that their smaller domestic rivals, such as JetBlue, Hawaiian and Alaska, have argued against the US majors' use of international joint ventures and in favor of the likes of Norwegian," says Lobbenberg.
"The US aerospace sector will not want the operations of three Gulf carriers and Norwegian to be restricted; they are all significant buyers of Boeing aircraft. The tourist industry will also lobby for a liberal aviation market to support tourist arrivals."
Norwegian is hoping to use to its advantage President Trump's boastful claim that he will be "the greatest jobs creator that God ever created".
A spokesman for the airline says: "If the current administration would overturn the existing NAI approval it would not be in line with either 'Making America Great Again' or 'America First', as it would potentially mean we would have to slow our US expansion, which could lead to fewer American jobs created – both directly with US-based cabin crew and pilots, and indirectly with fewer Boeing aircraft orders – fewer tourists [coming] to America and an end to affordable fares to small business owners and entrepreneurs as well as American travelers."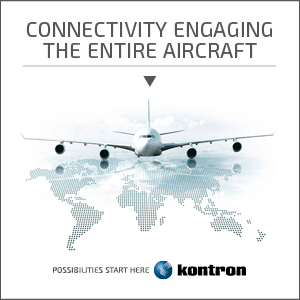 Norwegian says it has 500 US-based cabin crew and that "all US-based pilots and crew are hired under local laws and regulations with competitive packages".
The airline plans to open two further US bases this year, and says that contrary to ALPA's claims – the union accuses Norwegian of planning to circumvent labor laws by employing Asian crews for its transatlantic services – NAI "has no Asia-based pilots or crew members, nor does NAI intend to hire any Asia-based employees".
Adds Norwegian's spokesman: "Our loud and aggressive opponents continue to blatantly ignore these facts, despite being very well aware of them, and we are extremely disappointed that they continue to maintain a very inaccurate and fear-mongering situation based on pure lies."
Related Articles: