Following yesterday's executive order on refugees and immigration by President Donald Trump, reports are emerging that refugees and visa-carrying passengers from majority-Muslim countries cited in the order have been detained at US airports.
Trump's order, called Protecting the Nation from Foreign Terrorist Entry into the United States, shuts the door on refugees for at least 120 days, indefinitely suspends admissions for Syrian refugees, and blocks entry to the US for 90 days for citizens of Iran, Iraq, Libya, Somalia, Sudan, Syria and Yemen.
"Refugees who were airborne on flights on the way to the United States when the order was signed were stopped and detained at airports," reports The New York Times.
Sources at Cairo airport told Reuters that five Iraqi passengers and one Yemeni were barred from boarding an EgyptAir flight from Cairo to New York on Saturday.
CNN is reporting that two Iraqis with ties to the US military who had been granted visas to enter the United States "have filed a lawsuit against President Donald Trump and the US government after they were detained when they arrived in New York Friday".
Those wondering why we've seen a lack of tweets from people detained at US airports should consider the following: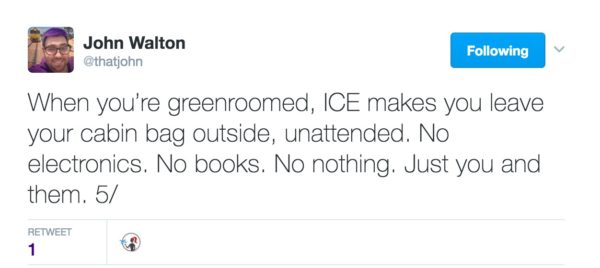 The American-Arab Anti-Discrimination Committee (ADC) in a statement says it has "already received reports that green card holders and other visa holders have been denied boarding and admission into the United States at the airport". It is advising nationals in the US who are from these seven countries to not travel abroad.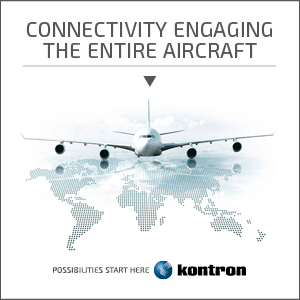 Similarly, the National Iranian American Council in an urgent update is strongly recommending that "Iranian green card holders not leave the country until further clarity is achieved. We are actively seeking clarification regarding how the Trump administration will implement the order – including specifically how this will effect dual nationals and green card holders."
It is unclear what lawful, longterm US permanent resident green card holders, who happen to also hold passports from those suddenly suspect seven countries, should do.
For those flying internationally this weekend, and eager to help fellow travelers being denied return or entrance to America, Laura Seay, a political scientist with Colby College, has published a series of tweets with the following suggestions: