When business is good for the commercial airline industry – and right now it's mostly good – the act of selling customers on the joy and pleasure found in air travel becomes the focus of airline marketing departments. And with a bit of money to play with, two airlines – American and KLM – have taken that message to the public, launching new campaigns in recent weeks.
American Airlines' new "Greatest Fliers" campaign – which launched with print and television ads (naturally, the TV ads are posted online as well) – presents the idea that better people fly on American; and that joining them in that quest for great travel should be part of your goal, too.
The ad could easily be mistaken as a spoof of the old Dos Equis "Most Interesting Man" campaign considering the phrasing used. But the sweeping visuals and focus on making travel a better experience for everyone, not just the passenger, delivers the type of message that is usually well received, similar to Delta's "Why We Go" campaign.
But American faces challenges with this particular campaign; its operational performance is lagging the competition, and it has received significant negative feedback from customers (as evidenced by their harsh rebukes on social media).
There are also questions raised about why American would group all the "great" travelers into a single pool rather than recognize them for their individual needs (are senior citizens or passengers with reduced mobility – who can't necessarily "walk faster in airports than anywhere else" not worthy of the "greatest flyer" moniker?)
Alienating high-value customers or effectively discounting the benefits of personalized service – even if only perceived as such in an ad campaign – is unlikely to engender travelers to your business.
What really got me was the "this is what good flyers do" campaign/ads in the magazine.

— Wxdoc ☀️⛅️🌧⛈🌩🌪☔️ (@wxdoc) September 12, 2016
The campaign is American's first since switching ad agencies to Crispin Porter + Bogusky after more than 20 years with McCann Worldwide. It replaces American's "Going for Great" campaign, which was launched by the carrier as it emerged from bankruptcy and entered into a merger with US Airways. But while both campaigns share the word "Great", the "Going for Great" campaign touted American's ability to provide that great service; it didn't put the onus for achieving a great #PaxEx on the passenger.
And yet American should be thinking about self-improvement right now. The airline has struggled with operational reliability since the US Airways merger and generally lags behind the other major US carriers. Even the happiest passengers rarely stay that way when they get hit with a rolling delay. United Airlines faced similar challenges when it relaunched the "Friendly Skies" campaign post-merger and hoped passengers would be satisfied. Its execution on that effort mostly failed in the short-term. Years later, United is still trying to turn performance around and convince passengers to come back.
American is also pushing the new campaign towards its employees, hoping to remind them that a great passenger experience comes from all facets of the operation. American's VP global marketing Fernand Fernandez spoke to that point in an interview with The New York Times, saying:
It starts with our employees and the contributions they make. We really wanted to take the tone of 'It's really you.' It's you the travelers and you the employee who kind of elevates the entire mood. Let's move that conversation from us and turn it onto them and how they really move us forward in creating a much better experience.
For KLM, the target audience geography is the same but nearly everything else about the carrier's new campaign is different. It turns out that most Americans (people, not the airline) have no idea that KLM is an airline, despite its presence at more than a dozen major airports across America. A recent survey by KLM revealed that it was thought to be a radio station or a brand of milk, not the longest-operating airline under the same name.
To help generate brand awareness, the company launched "It's An Airline", a campaign built on quirky comedy. The online marketing effort features actor Ken Marino (Wet Hot American Summer, Marry Me) who explains not only that KLM is an airline but also delves into topics such as "What's an airport" and "What's a flight attendant?" The campaign focuses on a microsite that features more videos and games and gives new members of the company's Flying Blue loyalty program the ability to earn 3,000 points for going through all the learning exercises.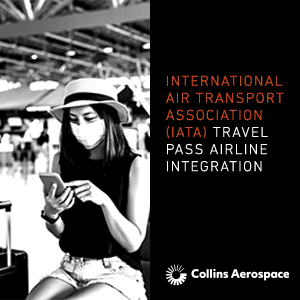 The timing of the KLM campaign is also interesting given its joint venture operation with Delta for transatlantic travel – the flights nearly all US customers will be taking with the airline. Even if passengers are not certain of what KLM is (It's an Airline!), there's a decent chance they'll end up booked on a KLM flight, whether through a Delta codeshare or directly, depending on their trip destination. There is some value in ensuring passengers know and trust the brand they are flying, even if they didn't make a choice based on the brand.
Success of these campaigns will be measured on different scales. American's approach is much broader and leaves much greater potential to sway customers both for good and ill. KLM's efforts are much more narrowly focused and offer less room for a big win in terms of shifting market share, but also minimal risk for creating a negative impression with customers.