Canadian carrier WestJet gave Disney fans the full-on Arendelle experience last October with the launch of its Frozen-themed Boeing 737-800. All Nippon Airways recently unveiled its third Star Wars jet, an R2-D2-themed Boeing 777-300ER, and Air New Zealand's long-running Lord of the Rings and The Hobbit trilogy tie-ins are already the stuff of aviation and film geek legend. But few airlines have cameo-ed in a fictional super hero universe…until now.
Taking immersive marketing to giddy new heights, Turkish Airlines' much-buzzed about partnership with Warner Bros to bring a real-world airline brand to the fictional world of blockbuster hit Batman v Superman: Dawn of Justice via a brief, but pivotal cameo of the carrier's new 777, is one of the more compelling product placements accomplished in recent memory.
And though critics have not been kind to director Zach Snyder's epic, super hero battle royale and some die-hard Wonder Woman fans have wondered why a character with her own invisible jet would book a flight on Turkish Airlines in the first place, Batman v Superman's staggering worldwide haul of over $800 million (and counting) proves that the public's appetite for comic book smackdowns, not to mention ingenious marketing tie-ins with world class airlines, may be even more bulletproof than the man of steel himself.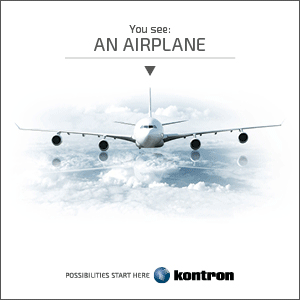 Going out of its way to enhance the deep-dive Batman v Superman experience for its passengers, Turkish Airlines also took the unusual step of showcasing the fictional cities of Gotham and Metropolis as two of their newest destinations in TV spots, posters and playful Time Out Travel Guides featuring several of the film's stars. The movie is brimming with A-list talent like Ben Affleck, Henry Cavill, Amy Adams, Jesse Eisenberg, Laurence Fishburne, Jeremy Irons, Holly Hunter and Diane Lane.
Turkish Airlines' Batman v Superman: Dawn of Justice-wrapped 777, seen above, has also proven to be a huge hit and the carrier's Batman v Superman amenity kits, special edition Miles and Smiles frequent flyer cards and inflight menu items like branded cookies and cupcakes have also upped the #PaxEx ante considerably.
"This is a very unique partnership and a very deep partnership. This is the first time a product from the real world transferred into the Batman's heroic world," said Turkish Airlines' board chairman Ilker Ayci to RGN's Mary Kirby on the red carpet at the film's recent NYC premiere.
Currently readying to launch flights next month to Atlanta with routes to Havana, Bogota and Panama in the works, Ayci said that one of the airline's goals with their partnership with Warner Bros was to bring the heroic, larger-than-life, Batman v Superman universe to passengers and film fans everywhere.
"Fans of this movie are all around the world, and we are flying to 113 countries … connecting to people, cities, cultures … [and] passengers all around the world. So, under the umbrella of Turkish Airlines, Batman and Superman very enthusiastically will be presented to our passengers this year," said Ayci. "It's a phenomenal partnership, we're so enthusiastic. You can widen your world with the Turkish Airlines experience with Batman v Superman."
He tells RGN that the movie will be available for viewing on Turkish Airlines' inflight entertainment screens in the near future.